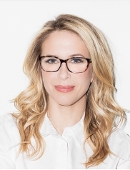 Aliza W Pressman, PhD
About Me
Dr. Aliza Pressman is the Co-Founding Director and Director of Clinical Programming for the Mount Sinai Parenting Center, as well as a Assistant Clinical Professor for the Department of Pediatrics at the Icahn School of Medicine at Mount Sinai. Dr. Pressman, Ph.D. received her undergraduate degree from Dartmouth College and M.A. in Risk, Resilience and Prevention from the Department of Human Development at Teacher's College and her Ph.D. in developmental psychology from Columbia University Graduate School of Arts and Sciences. She was a research fellow at The National Center for Children and Families. Dr. Pressman is certified in parent management training from the Yale Parenting Center. She has been a clinical instructor at the Icahn School of Medicine at Mount Sinai in the Department of Pediatrics since 2011. Dr. Pressman is also the co-founder of the SeedlingsGroup, a New York City and Los Angeles parent education group that uses evidence-based research and information to educate and guide families about their developing children. Please visit the Parenting Center's website at: www.mountsinaiparenting.org/ In addition to her clinical work, Dr. Pressman is known for her podcast,
Raising Good Human's
, a podcast for parents with a goal of helping to make the journey of being a parent less overwhelming and a little more joyful! Please join Dr. Pressman every Friday for new episodes of
Raising Good Humans.
Language
Position
ASSISTANT CLINICAL PROFESSOR | Pediatrics
Research Topics
Behavior, Language, Memory, Prefrontal Cortex, Speech