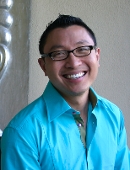 Benhur Lee, MD
About Me
Awards
Research
Locations
Publications
About Me
Dr. Benhur Lee is a Professor of Microbiology at the Icahn School of Medicine at Mount Sinai (ISMMS). He obtained his MD from Yale University School of Medicine (1995). He did his clinical pathology residency training at the Hospital of the University of Pennsylvania, where he also served as Chief Resident (2015-2019). His post-doctoral work Robert W. Doms, MD/PhD, at the University of Pennsylvania School of Medicine (1997-2001) established new concepts and standards for the HIV entry field that continue to inform current research on HIV vaccines and therapeutics. Prior to his recruitment to Mount Sinai in 2014 as the Ward-Coleman Chair in Microbiology, Dr. Lee was a full Professor in the Department of Microbiology, Immunology & Molecular Genetics at the David Geffen School of Medicine at UCLA (2001-2013).
Dr. Lee is a scientific advisor to the Standards Working Group (SWG) of the California Institute of Regenerative Medicine (CIRM, 2014-present), and is an appointed member of the NIH Recombinant DNA Advisory Committee (RAC) recently reconstituted as Novel and Exceptional Technology and Research Advisory Committee (NExTRAC) (2016-2020). He also an active member of the Paramyxovirus Study Group that is part of the International Committee on Taxonomy of Viruses (talk.ICTVonline.org).
Dr. Lee's lab still maintains a special interest in HIV but has pivoted to the study of highly pathogenic emerging RNA viruses. His lab has a strong focus on the molecular viral-host interactions that govern virus entry and budding (#ViralLeeLab). His guiding principle is to translate insights gained from basic studies on host-pathogen interactions into anti-viral therapeutics. His lab's latest foray into translation science involves developing a highly efficient and robust reverse genetics system for paramyxoviruses, so as to facilitate development of paramyxovirus-based vectors for gene therapy and high efficiency gene editing. #ViralLeeLab collaborates with many investigators across the country and the globe.
Please visit the Benhur Lee Lab homepage (#ViralLeeLab) at:
Language
Position
Research Topics
Antibody Development, Antivirals, Biodefense, Blood-Brain Barrier, Cell Biology, Dendritic Cells, Drug Design and Discovery, Endothelial Cells, Epithelial Cells, Gene Therapy, Gene editing, Glycobiology, HIV/AIDS, Hematopoiesis, Infectious Disease, Interferon, Lung, Lymphocytes, Macrophage, Membranes, Microbiology, Nipah Virus, Nucleus, Paramyxovirus, Protein Trafficking & Sorting, Protein Translation, RNA, RNA Transport & Localization, Retrovirus, Stem Cells, Structural Biology, Systems Biology, Trafficking, Vaccine Development, Viruses and Virology, mRNA Decay
Multi-Disciplinary Training Areas
Immunology [IMM], Microbiology [MIC]
Download the CV