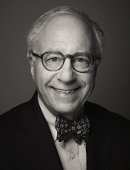 Video Visit Available
Accepting New Patients
Mount Sinai Doctors
Accepting New Patients
Benjamin Natelson, MD
Neurology
Book an Appointment
About Me
Clinical Focus
Education & Certifications
Awards
Research
Locations
Insurance
Publications
Patient Experience Rating
Industry Relationships
About Me
Dr. Benjamin H. Natelson is the only neurologist on the East Coast expert in the diagnosis and care of patients with severe fatigue and/or body-wide pain for which there is no apparent medical explanation. These are called ME/CFS and FM, respectively -- abbreviations for myalgic encephalomyelitis/chronic fatigue syndrome and fibromyalgia. In caring for such patients, Dr Natelson is an acknowledged expert in reducing fatigue, managing pain, and brain fog. Recently, due to the fact that some Covid survivors have these symptoms, Dr Natelson has extended his care to the post-Covid survivor with fatigue and/or brain fog.
In addition to providing clinical care, Dr. Natelson has a commitment to understanding the causes of these illnesses and coming up with novel treatments for them. He continues to have federal funding for his research. He has served as President of the Academy of Behavioral Medicine Research, has been awarded the Melvin Ramsey Society medal, the Rudy Perpich Award, and most recently the Medical Excellence Award from the Fibromyalgia Care Society of America. He has over 260 papers published in peer review journals plus three books for the layperson.
Dr Natelson and staff spend about two hours with a new patient. For patients who complain of feeling worse while standing still, tilt table testing is also done. Patients wishing to see him will need to call his office [212-844-6768, easy to remember as 212-VIGOROUS] to set up an appointment. Prior to that appointment, you will be asked to provide information on a questionnaire which will be available to you in MyChart. After that material is reviewed, staff will call to finalize an initial appointment. The information in this questionnaire, plus any recent lab reports or letters from doctors, allows him the time to personalize and focus on each individual seeking care.
Dr. Natelson offers telemedicine appointments when appropriate. Please call his office to schedule a video visit.
Dr. Natelson is registered to provide telehealth services in Florida.
Visit Dr. Natelson's website.
Language
Position
Hospital Affiliations
Mount Sinai Queens
The Mount Sinai Hospital
Research Topics
Chronic Fatigue Syndrome, Fibromyalgia
Download the CV