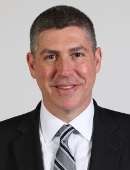 Mount Sinai Doctors
Brendan Carr, MD, MS
Emergency Medicine
No Patient Experience Ratings
About Me
Education & Certifications
Insurance
Industry Relationships
About Me
Brendan G. Carr, MD, MS, is the Endowed Chair, Mount Sinai Professor in Emergency Medicine Professor, and System Chair of Emergency Medicine at the Icahn School of Medicine at Mount Sinai and the Mount Sinai Health System. Dr. Carr, who also has a secondary appointment in the Department of Population Health Science and Policy, is a renowned emergency physician and health policy researcher whose work has focused on building regional systems of care for emergency care and developing innovative delivery system solutions to create a more distributed and accessible acute care delivery system.
Dr. Carr joined Mount Sinai from the Sidney Kimmel Medical College at Thomas Jefferson University in Philadelphia in February 2020, one month before the first case of COVID-19 in New York City was diagnosed in The Mount Sinai Hospital Emergency Department. He had a central role in coordinating the Health System's response to the epidemic, efforts that were recently recognized by Crain's Healthcare.
Dr. Carr earned his medical degree from the Temple University School of Medicine, completed his residency in emergency medicine at the University of Pennsylvania, then fellowships in trauma and surgical critical care as well as the Robert Wood Johnson Foundation Clinical Scholar's Program, also at the University of Pennsylvania. He previously served on the faculty in emergency medicine, surgery, and epidemiology at Penn as well as Thomas Jefferson University Health System, where he was Professor and Associate Dean for Healthcare Delivery Innovation.
He holds master's degrees in clinical psychology and in health policy research, has received research funding from the National Institutes of Health, the Agency for Healthcare Research and Quality, the Centers for Disease Control, and multiple foundations. His research focuses on systems of care for trauma, stroke, cardiac arrest, and sepsis. He has authored more than 150 peer-reviewed publications, received awards both for teaching and for research, and has advised and supported global not-for-profit foundations, the World Health Organization, and the National Academy of Medicine.
In addition to his academic portfolio, Dr. Carr served as Director of the Emergency Care Coordination Center and as Senior Advisor within the U.S. Department of Health and Human Services from 2012-2020. His federal portfolio focused on improving trauma and emergency care services at the national level, and included working with the Department of Veterans Affairs and the Department of Defense to integrate military and civilian health care response during disasters and public health emergencies.
In the Fall of 2020, Dr. Carr was elected to the National Academy of Medicine (NAM). Election to the NAM is considered one of the highest honors in health and medicine, recognizing individuals who have demonstrated outstanding professional achievement and commitment to service. With their election, Mount Sinai has 25 faculty members in the NAM.
Language
Position
PROFESSOR AND SYSTEM CHAIR | Emergency Medicine, PROFESSOR | Population Health Science and Policy
Hospital Affiliations
Mount Sinai Morningside
Mount Sinai Beth Israel
Mount Sinai Brooklyn
Mount Sinai Queens
The Mount Sinai Hospital
Mount Sinai West