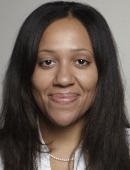 Video Visit Available
Accepting New Patients
Mount Sinai Doctors
Accepting New Patients
Cardinale Smith, MD, PhD
Cancer (Oncology), Hematology-Oncology, Hospital Medicine
No Patient Experience Ratings
Book an Appointment
About Me
Clinical Focus
Video
Education & Certifications
Locations
Insurance
Publications
Industry Relationships
About Me
Cardinale B. Smith, MD, PhD, is Professor of Medicine (Hematology and Medical Oncology) and Professor of Geriatrics and Palliative Medicine at the Icahn School of Medicine at Mount Sinai. She is the Chief Medical Officer for the Tisch Cancer Hospital and Vice President of Cancer Clinical Affairs. In addition, Dr. Smith is Chief Quality Officer for Oncology and Director of the Supportive Oncology Program for the Mount Sinai Health System, and Associate Director for Community Outreach and Engagement at The Tisch Cancer Institute.
Dr. Smith has an active clinical practice in both oncology and palliative medicine. As a member of Mount Sinai's Center for Thoracic Oncology, Dr. Smith treats patients with thoracic malignancies, including non-small cell lung cancer, small cell lung cancer, malignant pleural mesothelioma, and thymoma. In recognition of her excellence in clinical service, teaching and research, Dr. Smith has been the recipient of Mount Sinai's Dr. Solomon Silver Award in Clinical Medicine, the Division of Hematology and Medical Oncology's Richard E. Rosenfeld Award and The Mount Sinai Graduate School Alumni Award. She was selected as one of 40 Inspiring Hospice and Palliative Medicine Leaders by the American Academy of Hospice and Palliative Medicine.
A highly regarded health services research scientist with a robust grant portfolio supported by the National Institutes of Health and the American Cancer Society, Dr. Smith works with her interdisciplinary research team to improve the quality of care for patients with cancer with a focus on health equity, development of novel models of equitable cancer care delivery and doctor-patient communication. She is also a nationally recognized leader in the field of oncology and palliative care. She is the 2023 Chair of the American Society of Clinical Oncology (ASCO) quality symposium, a member of the nominating committee for the ASCO Board of Directors, and past Chair of the Diversity, Equity and Inclusion Committee for the American Academy of Hospice and Palliative Medicine.
Since 2012, Dr. Smith has served as Director for Mount Sinai's OncoTalk program, a part of the national VitalTalk organization, which provides communication skills training for clinicians caring for cancer patients and their families. Dr. Smith believes in empowering patients to participate in their care plans and determine their care preferences.
Dr. Smith is on Twitter at @cardismith
Language
Position
PROFESSOR | Medicine, Hematology and Medical Oncology, PROFESSOR | Geriatrics and Palliative Medicine
Hospital Affiliations
Mount Sinai Beth Israel
Mount Sinai Morningside
Mount Sinai Brooklyn
Mount Sinai Queens
The Mount Sinai Hospital
Mount Sinai West