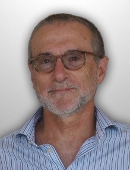 Charles Kellner, MD
About Me
Clinical Focus
Locations
Industry Relationships
About Me
Interests: Electroconvulsive Therapy (ECT), Treatment-resistant Depression, Mood Disorders, Neuropsychiatry, Brain Stimulation techniques
Charles H. Kellner, MD is Professor of Psychiatry at the Mount Sinai School of Medicine.

Dr. Kellner received his M.D. from Cornell University Medical College. He did his internship at Los Angeles County Medical Center and his Psychiatry residency at Cedars-Sinai Medical Center. He did a fellowship in Biological Psychiatry at the National Institute of Mental Health in Bethesda, Maryland. He was on the faculty of the Medical University of South Carolina in Charleston from 1984-2002, where he directed the ECT service. He was Chair of the Department of Psychiatry at New Jersey Medical School from 2002-2008 and director of the ECT service at University Hospital in Newark.

He has dedicated his career to the study of ECT and is Editor Emeritus of the Journal of ECT. He has led the collaborative ECT research group CORE (Consortium for research in ECT) for the past decade in the performance of NIMH-sponsored multi-site research protocols.
He has over 150 publications, most related to ECT and mood disorders. He has authored the APA published text, Handbook of ECT. He is a member of the APA Task Force on ECT, currently revising the APA recommendations on ECT.


Financial & Billing Information

Please direct any detailed billing or financial inquires to the Mount Sinai Psychiatry billing customer service number at 212-659-8752.
Language