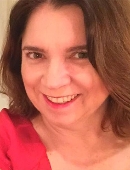 Mount Sinai Doctors
Cheryl Corcoran, MD
Psychiatry
No Patient Experience Ratings
About Me
Clinical Focus
Education & Certifications
Research
Insurance
Publications
Industry Relationships
About Me
Cheryl Corcoran MD is Associate Professor and Program Leader in Psychosis Risk. She completed her undergraduate and medical degrees at Harvard University, and her internship and adult psychiatry residency at the Cambridge Hospital in Massachusetts. Dr. Corcoran also completed a T32 training award in schizophrenia research at Columbia University, as well as a masters in biostatistics at its Mailman School of Health at Columbia University.
Dr. Corcoran has focused on schizophrenia and related psychotic disorders, including their clinical high risk (CHR) states. This has encompassed research on language, symptom and cognitive profiles, risk biomarkers in neuroimaging and physiology, the role of cannabis and stress, stigma, and services. Dr. Corcoran has 120 publications and an h-index of 36. She has two current NIMH R01 awards that assess the brain mechanisms and cognitive correlates of language across stages of psychosis, as analyzed using computers. She is also a co-investigator in the Accelerated Medicines Partnership in Schizophrenia.
Dr. Corcoran continues her collaboration with computer scientists and engineers at IBM and Mount Sinai in "computational phenotyping" in psychiatry, now working with other clinical researchers to apply these tools to other diagnoses, and also to expand beyond language to include speech acoustics and face expression in the context of natural conversation. Examples include risk for dementia and suicidal ideation and behavior.
Dr. Corcoran's work on language analysis in collaboration with Dr. Guillermo Cecchi of IBM was recently highlighted on February 1, 2021 in the New York Times: "Alzheimer's Prediction May Be Found in Writing Tests", by Gina Kolata:
https://www.nytimes.com/2021/02/01/health/alzheimers-prediction-speech.html
Language
Position
ASSOCIATE PROFESSOR | Psychiatry
Hospital Affiliations
Mount Sinai Beth Israel
Mount Sinai Morningside
Mount Sinai Brooklyn
Mount Sinai Queens
The Mount Sinai Hospital
Mount Sinai West
Research Topics
Psychiatry