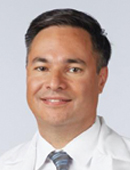 Video Visit Available
Accepting New Patients
Mount Sinai Doctors
Accepting New Patients
Constantinos G Hadjipanayis, MD, PhD
Neurosurgery
Book an Appointment
About Me
Clinical Focus
Video
Education & Certifications
Awards
Locations
Insurance
Publications
Patient Experience Rating
Industry Relationships
About Me
A renowned surgical neuro-oncologist, Constantinos (Costas) G. Hadjipanayis is a Professor and Site Chair of the Department of Neurosurgery at Mount Sinai Union Square in New York City, New York. He is also Director of Neurosurgical Oncology for the Mount Sinai Health System and Director of the Brain Tumor Nanotechnology Laboratory in the Tisch Cancer Institute.
Both as a neurosurgeon and an NIH-funded scientist, Dr. Hadjipanayis is recognized as a neuro-oncology pioneer for driving advancements in the therapy and surgical management of brain tumors. He is also an internationally recognized expert in minimally invasive, neuro-endoscopic procedures to treat disorders in the brain.
Dr. Hadjipanayis' interests include surgery and experimental therapeutics for malignant brain tumors, neuro-endoscopy for pituitary tumors and especially colloid cysts, for which his published experience is one of the largest reported. Additionally, he performs microsurgery and radiosurgery for tumors of the skull base and spinal cord.
In addition to his clinical interests, Dr. Hadjipanayis leads multiple cooperative group- and industry-sponsored clinical trials for patients with malignant brain tumors. He was the first in North America to perform approved fluorescence-guided surgery for malignant gliomas with the use of an orphan drug known as Gliolan that can light up tumors in the operating room. He is the lead principal investigator and an IND holder for Gliolan in the USA. He has studied novel targeted therapies for malignant brain tumors such as cancer stem cells delivered by convection-enhanced delivery. He completed a unique animal trial of brain tumors using a magnetic nanoparticle therapeutic agent developed in his laboratory that can target brain tumor cells and can also be seen by MRI.
Dr. Hadjipanayis received his medical degree from Jefferson Medical College in Philadelphia. He completed his internship and residency in neurosurgery at the University of Pittsburgh School of Medicine while simultaneously obtaining his PhD in the Department of Molecular Genetics and Biochemistry. He pursued further advanced training in awake craniotomy techniques and intraoperative cortical/subcortical mapping at the University of California San Francisco (UCSF).
Prior to joining Mount Sinai, Dr. Hadjipanayis was an Associate professor in the Department of Neurosurgery at Emory University School of Medicine, Chief of Neurosurgery at Emory University Hospital Midtown, and Director of the Winship Brain Tumor Center of Emory. He was also the President of the Georgia Neurosurgical Society and the Southeastern Brain Tumor Foundation.
Dr. Hadjipanayis is a member of the American Association of Cancer Research (AACR), American Association of Neurological Surgeons (AANS), Congress of Neurological Surgeons (CNS), AANS/CNS Section on Tumor, and the Society of Neuro-Oncology. He previously served as the President of the non-profit Southeastern Brain Tumor Foundation (SBTF) and the Georgia Neurosurgical Society (GNS).
Dr. Hadjipanayis has been designated a Georgia Cancer Coalition Distinguished Scholar. He has received multiple awards including the American Brain Tumor Association (ABTA) Young Investigator Award, American Academy of Neurological Surgery Award, Atlanta Business Chronicle Health Care Hero Award, Brain Tumor Biotech Young Innovator Award, Southeastern Brain Tumor Foundation Philip Jory Award, and a Robbins Scholar Award from the Winship Cancer Institute of Emory University. He was also the Professor M. Natarajan Memorial Orator at the Madurai Neurosurgical Academy in Chennai, India.

IN THE NEWS
Florescent Light Helps Surgeons Target Brain Tumors
Fox News

Dominican Single Mother Says She's Alive For A "Christmas Miracle"
Univision
Language
Position
SITE CHAIR, DEPARTMENT OF NEUROSURGERY, MOUNT SINAI BETH ISRAEL, PROFESSOR | Neurosurgery, PROFESSOR | Oncological Sciences
Hospital Affiliations
Mount Sinai Beth Israel
The Mount Sinai Hospital
New York Eye and Ear Infirmary of Mount Sinai
Mount Sinai Morningside and Mount Sinai West
Research Topics
Brain, Brain Imaging, Cancer, Nanotechnology
Multi-Disciplinary Training Areas
Cancer Biology [CAB]