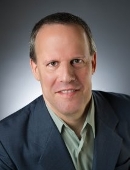 Mount Sinai Doctors
Accepting New Patients
David Kimhy, PhD
Psychology
No Patient Experience Ratings
Book an Appointment
About Me
Clinical Focus
Education & Certifications
Locations
Insurance
Publications
Industry Relationships
About Me
Dr. David Kimhy is an Associate Professor, the Director of the Experimental Psychopathology Laboratory, and the Program Leader for New Interventions in Schizophrenia at the Department of Psychiatry at the Icahn School of Medicine at Mount Sinai. Additionally, Dr. Kimhy serves as a Research Scientist at The Mental Illness Research, Education and Clinical Center (NY MIRECC) at the James J. Peters VA Medical Center in The Bronx, NY.
Dr. Kimhy completed a 3-year NIMH-funded T32 post-doctoral fellowship in schizophrenia research at the Department of Psychiatry at Columbia University. During this period, he also served as a Beck Institute Scholar at the Beck Institute for Cognitive Behavior Therapy, specializing in Cognitive-Behavioral Therapy for psychosis (CBTp). Following his post-doctoral training, he joined the Department of Psychiatry at Columbia University and The New York State Psychiatric Institute and served as faculty for 12 years before joining Mount Sinai and NY MIRECC.
Dr. Kimhy's research is focused on studying the cognitive, affective, and behavioral processes underlying psychopathology in people with Serious Mental Illness (SMI), in particular individuals with schizophrenia and at-risk for psychosis. His work centers on two primary areas:
1) The use of translational approaches to elucidate the mechanisms of development and recovery from psychopathology; and 2) The development and dissemination of cognitive and behavioral interventions to improve cognitive, affective, and social functioning. Currently, he has two NIMH awards – an R01-funded, multi-site, single-blind, randomized clinical trial examining the efficacy of aerobic exercise to improve neurocognition and daily functioning; and an R21-funded experimental study examining the impact of sleep on neurocognition, functioning. Both studies examine the impact on biomarkers of cognitive change, with a particular focus on BDNF, other neurotrophins, and inflammation markers. Dr. Kimhy's previous research has been funded by grants from the NIMH, The Brain & Behavior Research Foundation (formerly NARSAD), as well as institutional funding. Dr. Kimhy's work has been featured in leading print and electronic media including NBC News, Scientific American, New York Magazine, and Reddit.
Dr. Kimhy has more than 20 years experience treating individuals with schizophrenia and related disorders, as well as adolescents and youg adults at-risk for psychosis. He is an international expert in the development of treatments for individuals with schizophjrenia, including the use Cognitive Behavioral Therapy for psychosis (CBTp).
Language
Position
ASSOCIATE PROFESSOR | Psychiatry
Hospital Affiliations
Research Topics
Cognitive Neuroscience, Neurophysiology, Schizophrenia