Profiles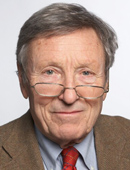 Desmond Heath, MD
About Me
Clinical Focus
Research
About Me
Language
Position
CLINICAL INSTRUCTOR | Psychiatry
About Me
Language
Position
CLINICAL INSTRUCTOR | Psychiatry
About Me
Language
Position
CLINICAL INSTRUCTOR | Psychiatry
Clinical Focus
Attention Deficit Hyperactivity Disorder And Attention Deficit Disorder
Depression
Attention Deficit Hyperactivity Disorder And Attention Deficit Disorder
Depression
Research
Duration of untreated psychosis DUP.
Dream breakthrough model for the early diagnosis and treatment of psychosis.
Depression, schizophrenia, bi-polar disorder in children and adolescents.
Early diagnosis in child and adolescent psychiatric disorders.
Open dialogue diagnostic initial evaluation of children, adolescents and adults with depression, psychosis, schizophrenia, mood disorder, bi-polar disorder, ADHD, learning disorders etc.
Home visits and office consultation with parents, school teachers and mental health professionals.
Treatment consultations.