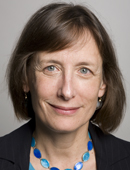 Mount Sinai Doctors
Diane E Meier, MD
Hospital Medicine
No Patient Experience Ratings
About Me
Video
Education & Certifications
Awards
Insurance
Publications
Industry Relationships
About Me
Dr. Diane E. Meier is Director of the Center to Advance Palliative Care (CAPC), a national organization devoted to increasing the number and quality of palliative care programs in the United States. Under her leadership the number of palliative care programs in U.S. hospitals has more than tripled in the last 10 years. She is Vice-Chair for Public Policy and Professor of Geriatrics and Palliative Medicine; Catherine Gaisman Professor of Medical Ethics; and was the founder and Director of the Hertzberg Palliative Care Institute, 1997-2011, all at Mount Sinai School of Medicine in New York City.
Dr. Meier was named one of
20 People Who Make Healthcare Better
in the U.S. by HealthLeaders Media 2010. She received a MacArthur Foundation Fellowship in September of 2008 and an Honorary Doctorate of Science from Oberlin College in 2010. Other honors include the Open Society Institute Faculty Scholar's Award of the Project on Death in America, the Alexander Richman Commemorative Award for Humanism in Medicine, the Founders Award of the National Hospice and Palliative Care Organization 2007, AARP's 50th Anniversary Social Impact Award 2008, Gold Humanism Honor Society National Honoree 2008, Castle Connelly's Physician of the Year Award 2009, and the American Academy of Hospice and Palliative Medicine Lifetime Achievement Award 2009. She is currently Principal Investigator of an NCI-funded five-year multisite study on the outcomes of hospital palliative care services in cancer patients. Dr. Meier served as one of Columbia University's Health and Aging Policy Fellows in Washington DC during the 2009-2010 academic year, working both on the Senate's HELP Committee and the Department of Health and Human Services.
Dr. Meier has over 100 peer reviewed publications in the medical literature. Her most recent book, Palliative Care: Transforming the Care of Serious Illness, was published by Jossey in 2010. She edited the first textbook on geriatric palliative care, as well as four editions of Geriatric Medicine. As one of the leading figures in the field of palliative medicine, Dr. Meier has appeared numerous times on television and in print, including ABC World News Tonight, Open Mind with Richard Hefner, the New York Times, the Los Angeles Times, USA Today, the New Yorker, AARP, and Newsweek. She figured prominently in the Bill Moyers series On Our Own Terms, a four-part documentary aired on PBS.
Diane E. Meier received her BA from Oberlin College and her MD from Northwestern University Medical School. She completed her residency and fellowship training at Oregon Health Sciences University in Portland. She has been on the faculty of the Department of Geriatrics and Palliative Medicine and Department of Medicine at Mount Sinai since 1983.
Language
Position
PROFESSOR | Geriatrics and Palliative Medicine, PROFESSOR | Medicine
Hospital Affiliations
Mount Sinai Beth Israel
Mount Sinai Morningside
Mount Sinai Queens
The Mount Sinai Hospital
Mount Sinai West