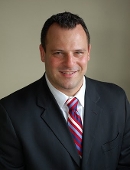 Doron S Stember, MD
About Me
Dr. Doron S. Stember is an Assistant Professor of Urology at Icahn School of Medicine at Mount Sinai in New York City. As a board certified urologist and fellowship trained surgeon, he has a special interest and training in minimally invasive and microsurgical techniques for surgical sperm retrieval in obstructive and nonobstructive azoospermia, microsurgical varicocele repair, vasectomy, vasectomy reversal, erectile dysfunction treatment including penile prosthesis implantation, testis prosthesis insertion, treatment of Peyronie's disease, and testosterone replacement therapy.
Dr. Stember is a leading authority in the research and treatment of erectile dysfunction. He is one of a handful of surgeons in the United States who is fellowship trained in both sexual medicine and penile prosthetic surgery (at Memorial Sloan-Kettering Cancer Center) and male infertility and microsurgery (at Weill-Cornell Medical College).
Dr. Stember has developed several novel medical products and holds a patent for the design of a device to assist with improved outcomes for penile prosthesis surgery. He is Chair of the Membership Committee of the Sexual Medicine Society of North America.
Dr. Stember reviews and selects articles for publication in medical journals including the Journal of Sexual Medicine, European Urology, The Journal of Urology, Andrology, Sexual Medicine, and the Asian Journal of Andrology. He is a member of multiple organizations including the Sexual Medicine Society of North America (SMSNA), the International Society for Sexual Medicine (ISSM), the American Urological Association (AUA), and the New York Section of the American Urological Association (NYAUA).
Dr. Stember is a co-author of the a co-author of of the textbook, "Clinical Care Pathways in Andrology." http://www.amazon.com/Clinical-Care-Pathways-Andrology-Mulhall/dp/146146692X/ref=sr_1_1?ie=UTF8&qid=1422661587&sr=8-1&keywords=stember+clinical
Dr. Stember is the recipient of the prestigious Scholars in Sexuality Research Grant Award from the Society for Sexual Medicine in 2010. He has authored more than 100 articles, book chapters, and abstracts in the field of reproductive and sexual medicine. His research and discoveries have been presented at national and international conferences and published in leading journals including The Journal of Urology, Annual Review in Medicine, and the Journal of Sexual Medicine.
Dr. Stember frequently lectures and presents his clinical research at national and international medical conferences. He has given clinical talks throughout the United States, as well as Canada and South Korea. He teaches and mentors medical students, residents, and fellows, and received the Beth Israel Urology Faculty Teaching Award in 2013. He has also been a faculty member for surgical skills workshops where he has taught other practicing urologists his technique of penile prosthesis surgery.
Language
Position
ASSISTANT PROFESSOR | Urology