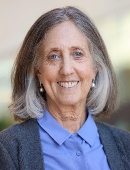 Elizabeth J Garland, MD, MS
Public Health and General Preventive Medicine, Pediatrics
No Patient Experience Ratings
About Me
Clinical Focus
Video
Education & Certifications
Awards
Research
Insurance
Publications
Industry Relationships
About Me
Elizabeth J. Garland, MD, MS, is Professor in the Department of Environmental Medicine and Public Health (EMPH) and the Department of Pediatrics at the Icahn School of Medicine at Mount Sinai. She has served as Director of the EMPH Division of Preventive Medicine and Community Health since 2002 and as Director of the General Preventive Medicine (GPM) Residency Program from 1995 to 2022 (the program was renamed in 2023 as the Public Health and General Preventive Medicine Residency) Dr. Garland continues her clinical practice at Mount Sinai's Student Health Center, where she served as Director from 1997 to 2010.
Dr. Garland is a core faculty member in the Mount Sinai Graduate Program in Public Health (MPH), serving as the MD/MPH and DPM/MPH Academic Advisor, the Health Promotion Disease Prevention Track Leader, and Director of three MPH courses. She mentors many resident and student community-based projects in East Harlem.
Dr. Garland's current research interests center on pediatric health disparities in the built environment, active living design, and nutrition. She is Principle Investigator of several projects including: i) American Cancer Society Physician Training Awards in Cancer Prevention; ii) Children's Environmental Health Foundation study to evaluate the impact of LEED-certified green housing on asthma, obesity, and social factors in the South Bronx; iii) Stand up to Work project to evaluate the impact of adjustable workstations on health; iv) Enterprise Community Partners project to evaluate the impact of substantial renovations in affordable housing to green standards on pediatric asthma; and v) An evaluation of the impact of installing bicycle racks in affordable housing on physical activity.
Dr. Garland has worked in the East Harlem community since 1981, focusing first on childhood nutrition, then on disparities in immunizations and barriers to care. Her projects there have had significant positive outcomes, including: i) improvements to New York State Department of Health funded WIC Programs; ii) an increase in immunization averages for adolescents; and iii) City Council support for an East Harlem Center of Excellence and the Harlem Asthma Network. Dr. Garland continues to work with the LSA Family Health Service in East Harlem as well as the James J. Peters VA Medical Center in the Bronx.
Dr. Garland serves on the board of directors of the Center for Active Design in New York, the advisory council for FitCity, the advisory committee for the Partnership for a Healthier New York City, in addition to several local and national guideline development committees. Nationally, Dr. Garland serves as Chair of the Graduate Medical Education Committee of the American College of Preventive Medicine (ACPM), Co-Chair of the annual national GPM Residency Workshop, and as the ACPM representative on the Council of Medical Specialty Societies. She also is a member of numerous journal review committees.
Language
Position
PROFESSOR | Environmental Medicine & Public Health, PROFESSOR | Pediatrics
Hospital Affiliations