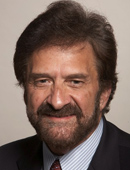 Accepting New Patients
Elliott H Rose, MD
Plastic and Reconstructive Surgery
No Patient Experience Ratings
Book an Appointment
About Me
Clinical Focus
Education & Certifications
Awards
Locations
Insurance
Publications
Industry Relationships
About Me
Dr. Elliott Rose, a board certified plastic and reconstructive surgeon, is currently Associate Clinical Professor in the Division of Plastic and Reconstructive Surgery at Mount Sinai School of Medicine. He is also an attending surgeon at The Mount Sinai Medical Center, Beth Israel North and Lenox Hill Hospitals. Previous academic and hospital appointments include:
* Associate Professor of Clinical Surgery, Division of Plastic and Reconstructive Surgery, UCLA Medical Center, Los Angeles, CA
* Director, Microsurgical Replantation Service, UCLA Medical Center, Los Angeles, CA
* Clinical Assistant Professor, Stanford University Medical Center, Stanford, CA
* Chief, Plastic and Reconstructive Surgery, Bronx Veterans Administration Hospital
* Microsurgical Consultant, Sherman Oaks Burn Center, Sherman Oaks, CA
* Attending Surgeon, Palo Alto Veterans Administration Hospital, Palo Alto, CA
Dr. Rose is a member of numerous professional societies including The Aesthetic Society, the American Burn Association, the American and International Reconstructive Microsurgery Societies, and the American Society of Plastic and Reconstructive Surgery. He is on the international editorial board of the Journal of Reconstructive Microsurgery and is a Fellow of the prestigious American Association of Plastic Surgeons. In addition to his forty plus papers, and a dozen book chapters, Dr. Rose has recently authored a textbook entitled "Aesthetic Facial Restoration" that is considered the 'landmark text on enhancing appearance and correcting functional impairment...' (Lippincott-Raven Publishers, 1998).
Dr. Rose has also appeared on ABC's '20/20', 'Caryl and Marilyn', NBC's 'Today Show', 'Maury Povitch', ' Maureen O'Boyle In Person', CBS's 'Hard Copy', 'Entertainment Tonight', CNBC's 'Steals and Deals', Fox News Network, New York One, Lifetime TV's 'New Attitudes' and 'Good Morning America.' Dr. Rose has also been featured in Gentlemen's Quarterly, American Health, Vogue, Marie Claire, Allure, Teen, Vibe, and Mirabella magazines.
In the summer of 1997, the New York Post published a feature article entitled 'A Life in the Day of Dr. Elliott Rose.' He was voted by his peers as the Best Plastic Surgeon in New York City for 'Corrective Facial Surgery' (Media Perspectives survey). Dr. Rose is also listed in the 'Guide to Top Doctors' published by the Center for Study of Service, Washington, D. C.
Dr. Rose's expertise is in cosmetic and restorative surgery of the face. He utilizes the latest advances in three-dimensional computer imaging, delicate microsurgery, and camouflage makeup techniques. Additional expertise include body contouring, liposuction, breast surgery, and laser resurfacing. More information on facial cosmetic/reconstructive facial surgery can be viewed on his Web site
www.facemakernyc.com
.
Language
Position
ASSOCIATE CLINICAL PROFESSOR | Surgery
Hospital Affiliations
The Derfner Foundation Ambulatory Surgery Center
Mount Sinai Queens
The Mount Sinai Hospital