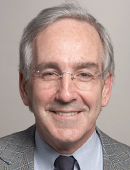 Eric A Rose, MD
About Me
Education & Certifications
Locations
Publications
About Me
World-renowned surgeon and scientist Eric A. Rose, MD, joined Mount Sinai as the Edmond A. Guggenheim, Professor and Chairman of the Department of Population Health Science & Policy, and Associate Director for Clinical Outcomes at Mount Sinai Heart.
In the Department of Population Health Science & Policy, Dr. Rose focuses on the study of long-term clinical outcomes. His work will be instrumental to translational research and clinical practices across the institution, which will enhance the Department's reputation as a state-of-the-art clinical research and outcomes center. At Mount Sinai Heart, Dr. Rose will concentrate on research that shapes patient care with an emphasis on clinical devices. Mount Sinai Heart continues to expand by capitalizing on innovative technologies that revolutionize the way medicine is practiced, and Dr. Rose's contributions in this area will help solidify Mount Sinai Heart as a leading research and clinical center for all cardiovascular conditions.
Dr. Rose is best known for making history in 1984 when he performed the first successful pediatric heart transplant. Since that landmark achievement, Dr. Rose has continued to study and improve cardiac surgical care in children and adults. His research has focused on the management of end-stage heart disease using artificial circulatory support "Mount Sinai has a long tradition of clinical excellence and has been a leader in translational research," says Dr. Rose. "I am delighted to join the Mount Sinai team." Dr. Rose also organized and led the National Institutes of Health (NIH)-funded Randomized Evaluation of Mechanical Assistance for the Treatment of Congestive Heart Failure (REMATCH) trial, which, in results published in 2001, conclusively demonstrated for the first time that long-term use of mechanical circulatory support devices prolongs and enhances life in non-transplantable, end-stage heart disease patients.
Dr. Rose's research has been continuously supported by the NIH. Over the course of his career, he has been involved in grants totaling more than $25 million in funding, including, most recently, a large National Heart, Lung, and Blood Institute project, the Human Biology of Long-Term Mechanical Circulatory Support. An innovative surgeon, Dr. Rose holds three patents, including one for fibrin surgical glue.
Dr. Rose is widely regarded as the architect behind the reorganization of the Department of Surgery at the Columbia Presbyterian Center of New York Presbyterian Hospital. The goal of that reorganization was to emphasize translational research. The Department's International Center for Health Outcomes and Innovation Research, also moving to Mount Sinai, has established an international reputation in health policy and clinical evaluative research.
After earning his medicaldegree from Columbia University, Dr. Rose completed residencies in surgery and thoracic surgery at what was then Presbyterian Hospital and then spent more than quarter of a century building his career at Columbia. At Columbia-Presbyterian Medical Center, Dr. Rose's Transplantation Service, Director of the Clinical Perfusion Service, Director of the Surgical Cardiac Intensive Care Unit, Chief of the Cardiothoracic Surgical Service, Valentine Mott/Johnson & Johnson Professor of Surgery, the Morris and Rose Milstein Professor of Surgery, and Associate Dean for Translational Research. Dr. Rose has also been Professor of Health Policy and Management at Columbia's Mailman School of Public Health.
Over the course of his career, Dr. Rose has authored or co-authored more than 300 peer-reviewed publications on topics such as cardiovascular surgery, ventricular assist devices, and cardiac transplantation, and he is the author of two books: Management of End-Stage Heart Disease and Second Opinion: The Columbia Presbyterian Guide to Surgery.
Language
Position
CLINICAL PROFESSOR | Population Health Science and Policy