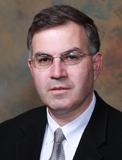 Eyal Herzog, MD
About Me
Locations
Industry Relationships
About Me
Eyal Herzog, MD, FACC, is Director of the Cardiac Care Unit and Director of the echocardiography laboratories at Mount Sinai-St. Luke's Hospital in New York. Dr Herzog received his medical degree from Technion-Israel Institute of Technology in Haifa, Israel. He is a Professor of Medicine at Icahn School of Medicine at Mount Sinai in New York.

Board certified in internal medicine, cardiovascular diseases and echocardiography. Dr. Herzog is the author of six textbooks. His book entitled, "Herzog's CCU Book" is the leading book in the field of Critical Care Cardiology. His other books include, "The Cardiac Care Unit Survival Guide," "Echocardiography in Acute Coronary Syndrome," "Acute Coronary Syndrome-Multidisciplinary and Pathway Based Approached", "Pericardial Diseases" and "Echocardiograpghy in the CCU". He has also authored hundreds of peer reviewed journal articles, abstracts and book chapters.

Dr Herzog is the recipient of numerous awards including the "teacher of the year award of the Department of Medicine at St. Luke's Roosevelt Hospital for over a decade and the "Distinguished Physician of the Year" at St. Luke's-Roosevelt Hospital in 2010-2011.
Language