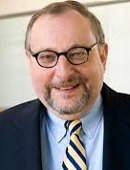 Fred R Hirsch, MD, PhD
About Me
Education & Certifications
Research
Locations
About Me
Fred R. Hirsch, MD, PhD, is Executive Director at the Center for Thoracic Oncology in The Tisch Cancer Institute at Mount Sinai (TCI) and the Joe Lowe and Louis Price Professor of Medicine (Hematology and Medical Oncology) at the Icahn School of Medicine at Mount Sinai. He is also Associate Director of Biomarker Discovery for TCI.
Before joining Mount Sinai, Dr. Hirsch was a Professor of Medicine and Pathology at the University of Colorado for 18 years and Chief Executive Officer of the International Association for the Study of Lung Cancer (IASLC) for five years.
Dr. Hirsch has received a number of awards and honors, including the IASLC Mary Matthews Award for Translational Research in Lung Cancer in 2007; the Japanese Lung Cancer Society Merit Award in 2010; the Addario Foundation Lecture Award in 2015; and the Wuan Ki Hong Lectureship Award in 2019.
Dr. Hirsch has contributed to more than 400 publications in peer-reviewed journals. He is an internationally renowned authority on lung cancer treatment and research.
Dr. Hirsch is on Twitter at @Fred_Hirsch
Research Focus
Dr. Hirsch's career in lung cancer research spans more than 25 years and includes translational research, targeted therapies, and early detection of lung cancer. His research has helped identify and validate prognostic markers for lung cancer outcomes and biomarkers for personalized lung cancer therapies that illustrate how these therapies work and who is most likely to benefit from them.
Language
Position
PROFESSOR | Medicine, Hematology and Medical Oncology, PROFESSOR | Pathology, Molecular and Cell Based Medicine