Profiles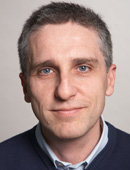 Gabriele L Gusella, PhD
About Me
Education & Certifications
Awards
Research
Locations
Publications
About Me
Language
Position
ASSOCIATE PROFESSOR | Medicine, Nephrology
Research Topics
Cancer, Cell Adhesion, Cell Biology, Cell Cycle, Cell Division, Developmental Biology, Epithelial Cells, Extracellular Matrix, Genetics, Human Genetics and Genetic Disorders, Integrins, Kidney, Microtubules, Mitosis, Molecular Biology, Retrovirus
Multi-Disciplinary Training Areas
Development Regeneration and Stem Cells [DRS]
About Me
Language
Position
ASSOCIATE PROFESSOR | Medicine, Nephrology
Research Topics
Cancer, Cell Adhesion, Cell Biology, Cell Cycle, Cell Division, Developmental Biology, Epithelial Cells, Extracellular Matrix, Genetics, Human Genetics and Genetic Disorders, Integrins, Kidney, Microtubules, Mitosis, Molecular Biology, Retrovirus
Multi-Disciplinary Training Areas
Development Regeneration and Stem Cells [DRS]
About Me
Language
Position
ASSOCIATE PROFESSOR | Medicine, Nephrology
Research Topics
Cancer, Cell Adhesion, Cell Biology, Cell Cycle, Cell Division, Developmental Biology, Epithelial Cells, Extracellular Matrix, Genetics, Human Genetics and Genetic Disorders, Integrins, Kidney, Microtubules, Mitosis, Molecular Biology, Retrovirus
Multi-Disciplinary Training Areas
Development Regeneration and Stem Cells [DRS]
Education
MS, University of Pavia
PhD, University of Pavia
, Laboratory of Molecular Immunoregulation, Biological Response Modifiers Program, National Cancer I
, AIDS Research Section, Program Resources Inc./DynCorp., National Cancer Institute
Awards
2000
National Kidney Foundation Young Investigator Award
National Kidney Foundation
1986
Fogarty International Center Research Fellowship
NIH, Bethesda, MD, USA
1985
National Institute of Cancer Research Fellowship
Research
Specific Clinical/Research Interest: Molecular mechanisms of renal cystogenesis
Postdoctoral Fellows: Lorenzo Battini
Current Research:
The use of lentiviral vectors for gene therapy of the kidney
The kidney is a particularly challenging organ because of its functional and cellular heterogeneity. The complex architecture of the kidney affects the ability of viral vectors to gain access to different segments of the nephron. Lentiviral vectors have the ability to infect non-proliferating, differentiated cells, typical of those found in the kidney. By integrating into the host chromosome, these vectors provide stable long-term transduction. These characteristics make lentiviral vectors ideal candidates for renal gene therapy. We were first to show that lentiviral vectors can transduce the kidney in vivo. Current work focuses on vector optimization and on the evaluation of physical and chemical factors that affect the in vivo efficiency of lentivirus transduction. We specifically apply lentiviral mediated gene transduction to the following projects:
1. Dendritic cell trafficking in the kidney and the antitumor response elicited by lentiviral transduced dendritic cells in a renal carcinoma model.
2. Analysis of polycystin-1 function, mutations in which are responsible for autosomal dominant polycystic kidney disease (ADPKD).
The first project focuses on the study of the molecular mechanisms of cystogenesis in Autosomal Dominant Polycystic Kidney disease (ADPKD). ADPKD is one of the most common genetic diseases caused by alterations in the PKD1(>85%) or PKD2 (<15%) genes coding for polycystin-1 and polycystin-2, respectively. The disease is characterized by the gradual formation and progressive enlargement of fluid-filled cysts, which eventually lead to renal failure. The cystogenetic process is associated with the hyperproliferation of the renal tubular cells, abnormal fluid secretion, alterations of the extracellular matrix component. Cystic epithelium reverts to an immature phenotype with loss of polarization and protein mislocalization. To date, the molecular mechanisms underlying normal and cystogenic functions of polycystin-1 remain unclear. Based on lentiviral mediated siRNA expression, we have developed a stable PC1 knockdown model that recapitulates the pathological features of ADPKD epithelia. The goal of the project is to understand how polycystin-1 controls the molecular drivers and the pathways triggering cystogenetic progression. We are particularly interested in the role of integrins as mediators of the cystogenic process and the role of polycystin-1 in the control of the cells cycle, centrosome trafficking, and genetic stability.
The second project focuses on the study of in vitro interactions of human parainfluenza viruses with dendritic cells (DCs). The immunobiology of paramyxoviruses such as RSV and parainfluenza remains poorly understood and is a subject of intense controversy. This gap in knowledge has hampered the development of safe and effective vaccines and antiviral strategies. DCs are the most efficient antigen presenting cells (APCs) in inducing CTL responses to viruses. Interference with DC functions is a mechanism evolved by viruses to disrupt host defenses and survive immunological responses. We are specifically interested in the contributions of the HN and F viral proteins to the regulation of DCs migration and immunomodulatory functions.