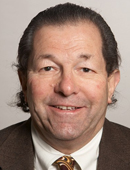 Gary Brauner, MD
About Me
Clinical Focus
Locations
Publications
About Me
Dr Gary Brauner has been affiliated with Mt Sinai Medical Center since 1994 where he has been Associate Clinical Professor of Dermatology since leaving NY Medical College as Chief of Dermatologic Surgery at Metropolitan Hospital. He has been actively involved in teaching since 1970 and has served as Chief or Head of Dermatology at Morrisania Hospital, North Central Bronx Hospital, Montefiore-Rikers Health Services, and Englewood (NJ) Hospital.
He graduated from Yale College magna cum laude in the Mathematics and Philosophy Honors program where he was also a Yale National Scholar and Directed Studies participant. He graduated from Harvard Medical School and did postgraduate training in Medicine at Barnes-Jewish Hospital (Wash Univ) and then Dermatology at Harvard. After serving as a consultant (Major, USAR) in Landstuhl Germany he continued his academic career as an attending at Albert Einstein College of Medicine, then NY Medical College before Mt Sinai.
Dr Brauner is an active member of many societies, serving on multiple committees in the ASDS, ASLMS and AAD (where he was elected to the Board of Directors). He is presently serving as President of the International Society of Dermatologic Surgery.
He has lectured in many venues across the globe and has contributed numerous articles, abstracts and book chapters but is proudest of his early involvement in teaching about skin disease in Blacks, having written the first textbook chapter ever on this subject (Moschella, 1975). He also is an early pioneer of laser surgery being the first dermatologist in the New York Metro area to perform cutaneous laser surgery and to establish the first resident laser training in NY (at Albert Einstein).
He has been cited by Vogue magazine as one of America's top dermatologists, by New York Magazine as one of New York's best cosmetic physicians and by New York and New Jersey Magazines as a "Top Doc"
Language
Position
ASSOCIATE CLINICAL PROFESSOR | Dermatology