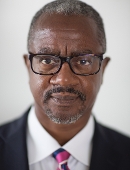 Gary C Butts, MD
About Me
Research
Locations
Publications
About Me
Dr. Butts is currently Executive Vice President for Diversity, Equity, Chief Diversity and Inclusion Officer for the Mount Sinai Health System and Dean for Diversity Programs, Policy and Community Affairs for the Icahn School of Medicine at Mount Sinai. In these roles, Dr. Butts is responsible for oversight, management and integration of all aspects of diversity programs and policies for the Mount Sinai Health System to ensure diversity and inclusion as an integral core institutional value and resource across the health system, including the medical and graduate schools, graduate medical education and the Mount Sinai Hospitals.
Dr. Butts holds joint appointments as Professor with tenure in the Departments of Pediatrics, Medical Education, and Environmental Medicine/Public Health and has been an integral member of the senior leadership team at Icahn School of Medicine at Mount Sinai since 1998. He has spent over 4 decades providing healthcare services to East and Central Harlem residents and the past 25 years developing and spearheading efforts to advance equity and racial, ethnic and gender diversity across all levels of education, training, and faculty for the School of Medicine. Since 2004, he has directed the Center for Multicultural and Community Affairs (CMCA), which has been recognized as a Health Resources andServices Administration (HRSA) Center of Excellence for Minority Health. Under his leadership, the medical school has become one of the most diverse student bodies among US private medical schools. Dr. Butts has held regional and national leadership positions with the Association of American Medical Colleges, Associated Medical Schools of New York, the National Medical Association and National Medical Fellowships, among other professional organizations. He has been acknowledged for his leadership and service by the Network Journal Top Black Doctors in New York Metro Area recognition on several occasions; by the National Association of Minority Medical Educators with the Distinguished Service to Health Award; the National Medical Fellowships with a Lifetime Acheivement Award and; by the National Hispanic Health Foundation for Leadership for Improving the Health of Hispanic Communities. He received the Mount Sinai Jacobi Medallion in 2015. In 2019, as principle founder, he helped lauch the Mount Sinai Diversity Innovation Hub - a Mount Sinai venture. In 2020, he chaired the MSHS Task Force to Adress Racism and is an exective co-lead in implementing its system-wide strategies.
Under his tenure, the medical school and health system have been recognized annually by Higher Edication Excellence in Diversity (HEED), the Human Rights Campaign for LGBTQ inclusion and quality care and by DiversityInc for the Top Hospitals and Health Systems for 4 consecutive years, achieving #1 ranking in 2017 and 2018. In addition, MSHS has achieved status as Forbes Top 20 employers for Diversity in the nation in 2018 and 2019 and the Diversity Innovation Hub was awarded the Rock Health Diversity Innovations award in 2020.
Dr. Butts received his MD degree from Cornell Medical College in 1980, having completed his BA in psychology at Columbia College in 1976. He completing residency and fellowship training in pediatrics at Mount Sinai Hospital. He is a native New Yorker, reared primarily in Brooklyn, NY and an avid NY Yankees fan.
Language: English
Language
Position
DEAN FOR DIVERSITY PROGRAMS, POLICY, AND COMMUNITY AFFAIRS | Icahn School of Medicine at Mount Sinai, CHIEF DIVERSITY AND INCLUSION OFFICER FOR THE MOUNT SINAI HEALTH SYSTEM, PROFESSOR | Medical Education, PROFESSOR | Pediatrics, PROFESSOR | Environmental Medicine & Public Health