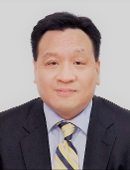 George T Loo, DrPH
About Me
Education & Certifications
Locations
Publications
About Me
Dr. George Loo is an epidemiologist and an Assistant Professor in both the Departments of Emergency Medicine and Population Health Science and Policy. An experienced emergency manager, he supports MSHS Emergency Management as a section chief and subject matter expert. His research interests focus on leveraging healthcare data, emergency medicine/EMS, trauma epidemiology, emergency preparedness/response and disaster mental health.
Prior to joining the Icahn School of Medicine at Mount Sinai, Dr. Loo was on faculty at the SUNY-Albany School of Public Health as an Assistant Professor of Epidemiology & Biostatistics while employed at the New York State Department of Health - Office of Health Emergency Preparedness. Additionally, he has over 18 years of service with the U.S. Department of Health and Human Services – Administration for Strategic Preparedness and Response as a federal emergency response official on the Incident Management Team and formerly on a disaster medical assistance team, combined he has deployed to over 15 major disasters, public health emergencies and national security special events.
He has published in the areas of motor vehicle biomechanics & injury, emergency medicine/EMS, first responder volunteerism/willingness, emergency preparedness/response and disaster mental health. As faculty, he provides data analytics support and teaches research methodology and basic data analysis for emergency medicine fellows, residents, medical students and students.
Language
Position
ASSISTANT PROFESSOR | Emergency Medicine, ASSISTANT PROFESSOR | Population Health Science and Policy