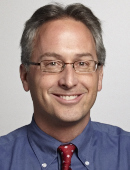 Video Visit Available
Accepting New Patients
Mount Sinai Doctors
Accepting New Patients
Guy H Montgomery, PhD
Psychology
No Patient Experience Ratings
Book an Appointment
About Me
Clinical Focus
Education & Certifications
Awards
Research
Locations
Insurance
Industry Relationships
About Me
Dr. Montgomery is a clinical psychologist whose research, training, and clinical efforts are focused on improving patients' quality of life associated with cancer and its treatment. In particular he is focused on developing and testing mind-body interventions to reduce the symptoms and side-effects associated with cancer and its treatment, such as including pain, nausea, and fatigue. His work recognizes that how we think (e.g., how we evaluate situations, our expectations about how we'll react to medical treatment), and how we feel emotionally (e.g., anxiety, distress) can have profound effects on how we feel physically. His goal is to provide all cancer patients with the tools and skills they need to enhance their quality of life during the rigors of cancer treatment.
Dr. Montgomery holds three titles at ISMMS – Associate Professor in the Department of Population Health Science and Policy, Director of the Center for Behavioral Oncology, and Director of the Office of Postdoctoral Affairs. Dr. Montgomery also has a secondary appointment in the Department of Psychiatry and is the Director of Psychological Services at Mount Sinai's Dubin Breast Center. He is a past president of the American Psychological Association's Society for Psychological Hypnosis (Division 30), and a Fellow of the American Psychological Association. He received his Ph.D. in clinical psychology from the University of Connecticut in 1995, completed a fellowship in Psycho-oncology at Memorial Sloan-Kettering Cancer Center in 1997, and received post-doctoral training in health economics at Columbia University. He has published more than 100 peer-reviewed empirical articles, and has received funding from the National Cancer Institute, the National Center for Complementary and Integrative Health, and the American Cancer Society for his research and training efforts.
Dr. Montgomery is dedicated to mentoring and cancer education, as evidenced by his role as Faculty Director of Mount Sinai's office of Postdoctoral Affairs, his work as a Principal Investigator of NCI R25E and T32 awards, his direct mentoring of pre- and post-doctoral fellows in behavioral oncology, his supervision of psychology externs, and his teaching in in Mount Sinai's Graduate School.
Dr. Montgomery's research work has been recognized not only in scholarly contexts (e.g., conferences, journals), but also in the national and international media. His work has been discussed in multiple media outlets, including: New York Times, Wall Street Journal, Good Morning America, ABC News, CBS News, and NPR.
Language
Position
PROFESSOR | Population Health Science and Policy, PROFESSOR | Psychiatry
Hospital Affiliations
Research Topics
Behavior, Cancer
Multi-Disciplinary Training Areas
Cancer Biology [CAB], Neuroscience [NEU]