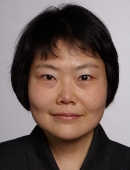 Video Visit Available
Accepting New Patients
Mount Sinai Doctors
Accepting New Patients
Hanna Y Irie, MD, PhD
Internal Medicine, Cancer (Oncology)
No Patient Experience Ratings
Book an Appointment
About Me
Clinical Focus
Video
Education & Certifications
Awards
Locations
Insurance
Publications
Industry Relationships
About Me
I am a medical oncologist specializing in the care of patients with breast cancer. As a physician-scientist, I also lead a research laboratory that is focused on developing targeted therapies tailored for specific breast cancer subtypes and for individual patients. I have a particular interest in better understanding triple negative breast cancers, with the goal of integrating genetic analysis to the development of improved treatments for our patients.
I am co-PI of the Breast Tumor Biospecimen Repository, which is a bank of patient breast tumors; analysis of these tumors will provide insights into the genetic changes that determine sensitivity to specific targeted therapies for breast cancer. I am also co-PI of a study investigating the use of patient-derived xenograft models as a model for chemotherapy treatment sensitivity for patients with triple negative breast cancers; if successful, these models may be used in the future to help us better tailor treatments for individual patients. My research laboratory has identified several new candidate therapeutic targets for Her2+ and triple negative breast cancers resistant to current treatments, and we are working to translate our findings to clinical studies and trials.
I am a member of the American Society of Clinical Oncology and the American Association for Cancer Research.
Lab: https://labs.icahn.mssm.edu/irielab/
Language
Position
ASSOCIATE PROFESSOR | Medicine, Hematology and Medical Oncology, ASSOCIATE PROFESSOR | Oncological Sciences
Hospital Affiliations
Research Topics
Anti-Tumor Therapy, Cancer, Cell Biology, Cell Transformation, Growth Factors and Receptors, Protein Kinases