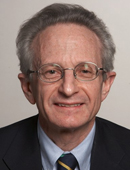 Mount Sinai Doctors
Accepting New Patients
Harold W Koenigsberg, MD
Psychiatry
No Patient Experience Ratings
Book an Appointment
About Me
Clinical Focus
Education & Certifications
Locations
Insurance
Publications
Industry Relationships
About Me
Harold W. Koenigsberg, M.D., DLFAPA is Professor of Psychiatry at the Icahn School of Medicine at Mount Sinai and is director of the Mood and Personality Disorders Program at Mount Sinai. Dr. Koenigsberg is known internationally for his work in the area of mood and personality disorders. He has been funded as principal investigator on 6 National of Institute of Mental Health R01 research grants. He is an author of two books on borderline personality disorder, one of which has been published in seven languages. He has published widely on the neurobiology, phenomenology and treatment of borderline personality disorder and has also published on the psychobiology of depression, anxiety disorders and schizotypal personality disorder.
Dr. Koenigsberg's primary area of interest is in the integration of psychological experience with underlying neural processes. A principal focus of his interest is the inter-relationship between neurobiologic, psychological and social contributors to personality and its disorders. Dr. Koenigsberg has been awarded 17 years of continuous funding as principal investigator of R01 research grants funded by the National Institute of Mental Health. Dr. Koenigsberg's current work focuses on mood regulation, social cognitive neuroscience and in the psychobiology and treatment of borderline and schizotypal personality disorders. He is currently conducting several fMRI studies which image the brain's activity during emotional processing and during memory retention processes in healthy volunteers and in patients with borderline personality disorder, avoidant personality disorder, schizotypal personality disorder, schizophrenia, and trans-diagnostically across the affective instability spectrum. He is also studying the role of second messenger systems in emotional instability in the personality disorders.
Dr. Koenigsberg is a Distinguished Life Fellow of the American Psychiatric Association and a Fellow of the American College of Neuropsychopharmacology. He is an emeritus member of the American College of Psychiatrists. He served as an advisor to the Personality Disorders task forces of both the DSM-IV and DSM-5 American Psychiatric Association diagnostic classification systems. He is a member of the editorial board of the Journal of Personality Disorders and has served on the Scientific Program Committee of the Society for Biological Psychiatry. Dr. Koenigsberg is a member of the board of directors of the International Society for the Study of Personality Disorders. He co-chaired the 11th International Congress of the International Society for the Study of Personality Disorders. In addition to his medical degree, Dr. Koenigsberg holds an MA in Physics from Columbia University.
Interests:
Psychotherapy
Financial & Billing Information

Please direct any detailed billing or financial inquires to the Mount Sinai Psychiatry billing customer service number at 212-659-8752.

Language
Position
Hospital Affiliations
Mount Sinai Queens
The Mount Sinai Hospital
Research Topics
Brain Imaging, Imaging, Neuroscience
Multi-Disciplinary Training Areas
Neuroscience [NEU]