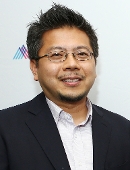 Hirofumi Morishita, MD, PhD
About Me
Video
Research
Locations
Publications
About Me
Hirofumi Morishita is a Tenured Professor of Psychiatry, Neuroscience and Ophthalmology at the Icahn School of Medicine at Mount Sinai. He is also a faculty member of interdisciplinary Mindich Child Health & Development Institute, and Friedman Brain Institute since 2012. He received his PhD from Osaka University after Psychiatry residency at National Center Hospital of Neurology and Psychiatry in Tokyo and medical school training at Kyushu University (MD). Before joining Mount Sinai, he was a postdoctoral research fellow at Takao Hensch lab, Children's Hospital Boston, Harvard Medical School.
His research focuses on understanding the mechanisms of developmental critical periods for cortical maturation to establish perception and cognition relevant to neurodevelopmental and psychiatric disorders. His laboratory takes an integrated approach, combining molecular, anatomical, imaging, electrophysiological, and behavior methodologies using mouse models. His research revealed key molecular and circuit level mechanisms of cortical maturation supporting perception (Journal of Neuroscience 2020, 2016, 2015, Science 2010), cognition (Neuron 2021, Science Advances 2021, Sciece Advances 2021, Nature Communications 2020), and social behavior (Nature Neuroscience 2020, Nature Communications 2020).

Visit the Morishita Lab homepage for more details.
http://www.morishita-lab.com/

Selected Publications
Norman KJ, Riceberg JS, Koike H, Bateh, J., Lopez S, Caro, K., Kato D, Liang A, Yamamuro, K., Flanigan M, Nabel E, Brady, D., Cho, C., Riceberg, J., Sadahiro, M., Yoshitake K, Maccario P, Demars M, Waltrip L, Varga A, Russo SJ, Baxter MG, Shapiro, ML., Rudebeck, P., Morishita H.Post-error recruitment of frontal sensory cortical projections promotes attention in mice. Neuron February 19, 2021.
Falk NE, Norman, KJ., Garkun, Y., Demars, MP, Im, S., Taccheri G., Short, J., Caro, K., Lopez, S., Cho, C., Smith MR, Lin, H., Koike, H., Bateh, J., Maccario, P., Waltrip, L., Janis, M., Morishita, H. Nicotinic regulation of local and long-range input balance drives top-down attentional circuit maturation. Science Advances 2021; 7: eabe1527
Yamamuro K, Bicks LK, Leventhal M, Im S, Kato D, Flanigan ME, Garkun Y, Norman KJ, Caro K, Sadahiro M, Kullander K, Akbarian S, Russo SJ, and Morishita H. A prefrontal–paraventricular thalamus circuit requires juvenile social experience to regulate adult sociability in mice. Nature Neuroscience 31 Aug 2020.
Bicks LK, Yamamuro K, Flanigan ME, Kim JM, Kato D, Lucas EK, Koike H, Peng MS, Brady DM, Chandrasekaran S, Norman KJ, Smith M, Clem RL, Russo SJ, Akbarian S, and Morishita H. Prefrontal parvalbumin interneurons require juvenile social experience to establish adult socialbehavior. Nature Communications 2020 Feb 21, 11, 1003 (2020)
Morishita, H., Miwa, JM., Heintz, N., Hensch, TK..
Lynx1, a cholinergic brake limits plasticity in adult visual cortex.
Science 2010 Nov 26; 330(6008):1238-40.
Language
Position
PROFESSOR | Psychiatry, PROFESSOR | Ophthalmology, PROFESSOR | Neuroscience
Research Topics
Alzheimer's Disease, Autism, Behavioral Health, Cerebral Cortex, Cognitive Neuroscience, Developmental Neurobiology, Molecular Biology, Neural Networks, Neuromodulation, Neurophysiology, Prefrontal Cortex, Schizophrenia, Synaptic Plasticity, Systems Neuroscience, Vision
Multi-Disciplinary Training Areas
Neuroscience [NEU]