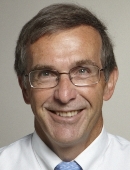 Mount Sinai Doctors
Hugh A Sampson, MD
Pediatric Allergy and Immunology, Pediatrics
No Patient Experience Ratings
Book an Appointment
About Me
Clinical Focus
Education & Certifications
Awards
Research
Locations
Insurance
Publications
Industry Relationships
About Me
Dr. Hugh Sampson is the Kurt Hirschhorn Professor of Pediatrics at the Icahn School of Medicine at Mount Sinai and Director Emeritus of the Jaffe Food Allergy Institute. Dr. Sampson's research interests have focused on food allergic disorders, and now include work on the pathogenesis of food-induced anaphylaxis, characterization of allergenic food proteins and their processing by the immune system, genetics of food allergy, development of novel diagnostic tests, and mechanisms of immunotherapeutic strategies for treating food allergies including basic studies and clinical trials in oral, sublingual and epicutaneous immunotherapy and the potential use of biologics, such as anti-IgE and anti-cytokine monoclonal antibodies. His research is funded by a number of grants from the National Institutes of Health, including the recently funded Exposure to Vaginal Microbiome in C-section Infants at High-risk for Allergies – A Pilot Study. Dr. Sampson supervises one clinic/week in pediatric allergy and is involved in teaching fellows and residents. He is an Associate Editor of Pediatric Allergy & Immunology, past-president of the American Academy of Allergy, Asthma & Immunology, and a member of the National Academy of Medicine.
In the News
Dr. Sampson talks about food allergies in The Daily News featureThe Daily Check Up.
Dr. Sampson discusses childhood food allergies in The Daily News feature The Daily Check Up.
Language
Position
PROFESSOR | Pediatrics, Allergy and Immunology
Hospital Affiliations
Research Topics
Allergy, B Cells, Immunological Tolerance, T Cells
Multi-Disciplinary Training Areas
Disease Mechanisms and Therapeutics (DMT), Immunology [IMM]