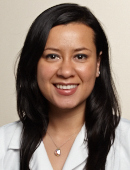 Ilse S Daehn, PhD
About Me
Education & Certifications
Awards
Research
Locations
Publications
About Me
Dr. Daehn research laboratory investigates the cell-type specific responses and signals of glomerular disease progression in CKD. With particular focus in examing the signaling crosstalk between podocytes, endocapillary cells and mesangial cells that lead to irreversible segmental sclerosis characteristic of glomerular disease progression. The research aims to identify novel glomerular lesion-specific therapeutic targets.
Dr. Daehn holds a degree in Biotechnology (Honors) from Flinders University of South Australia. She performed a research placement at the Fundacion Jimenez Diaz, Madrid before starting her Doctorate studies at Flinders University of SA, and was awarded her PhD in 2007. She was a postdoctoral fellow at Cancer Research UK, in London and came to NYC to pursue a second postdoctoral fellowship at Mount Sinai.
Dr. Daehn is a member of DBRC and OAEM Steering Committees and former Co-chair of the Postdoc Executive Committee at Mount Sinai. She sits on NYC Tech Connect's Entrepreneurial Scientist Advisory Panel.
Please visit her lab website at http://labs.icahn.mssm.edu/daehnlab/.
Language
Position
ASSOCIATE PROFESSOR | Medicine, Nephrology
Research Topics
Cell Biology, Kidney, Mitochondria, Oxidative Stress
Multi-Disciplinary Training Areas
Disease Mechanisms and Therapeutics (DMT)