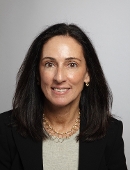 Mount Sinai Doctors
Accepting New Patients
Jane Martin, PhD
Psychology
No Patient Experience Ratings
Book an Appointment
About Me
Clinical Focus
Education & Certifications
Research
Locations
Insurance
Publications
Industry Relationships
About Me
Dr. Martin is an Associate Professor of Psychiatry and Director of the Clinical Neuropsychology Division in the Department of Psychiatry at the Mount Sinai School of Medicine. She is the Director of the Neuropsychology Testing and Evaluation Center (Neuropsychology Services), the APA-Accredited Adult Psychology Internship, and the Pre-doctoral Neuropsychology Training Program in the Department of Psychiatry. She is also a neuropsychologist at Mount Sinai's Alzheimer's Disease Research Center (ADRC) where she participates in recruitment, education, training, and research. She received her Ph.D. in Psychology from New York University and completed a post-doctoral fellowship in Neuropsychology at Mount Sinai School of Medicine. Dr. Martin is an accomplished clinician and administrator of neuropsychological clinical services.

As Director of the Neuropsychology Center, she provides neuropsychological assessment for memory disorders and teaches, "Introduction to Neuropsychological Assessment in Psychiatry and Geriatric Psychiatry". Dr. Martin conducts and supervises neuropsychological assessments, in addition to teaching and lecturing on the topic of neuropsychological testing and memory and aging at Mount Sinai and in the community. She oversees the APA-Accredited Psychology Internship program and the training of pre-doctoral interns, in addition to training pre-doctoral externs and post-doctoral fellows in neuropsychology. Dr. Martin's research interests include normal cognitive functioning, Mild Cognitive Impairment, and Alzheimer's disease and related dementias. She receives research support from Mount Sinai's ADRC (Alzheimer's Disease Research Center) and the ADCS Project (Alzheimer's Disease Cooperative Study Site). Currently, she is Co-Investigator for a study about the Therapeutic Effects of Exercise in Adults with Amnestic Mild Cognitive Impairment at the ADRC (GCO # 16-2044-00001-01-PD), and Co-Investigator for a study of Music Experiences and Therapy for Patients with Mild Cognitive Impairment (MCI) and Alzheimer's Disease (AD) (GCO# 19-0243-00002-01-PD. She was Co-Investigator for A Phase 2 Multi Center, Randomized, Double Blind, Placebo-Controlled, Parallel Group Study to Evaluate the Efficacy and Safety of T-817MA in Patients with Mild to Moderate Alzheimer's Disease (GCO#91-208) and Co-Investigator for A Double Blind, Randomized, Placebo Controlled, Parallel Group Study to Simultaneously Qualify a Biomarker Algorithm for Prognosis of Risk of Developing Mild Cognitive Impairment due to Alzheimer's Disease (MCI due to AD) and to Test the Safety and Efficacy of Pioglitazone (AD 4833SR 0.8mg QD) to Delay the Onset of MCI due to AD in Cognitively Normal Subjects (TOMM40) (GCO# 13-1688). She was PI for a multi-center4-year longitudinal study to evaluate home-based methods for Alzheimer's disease prevention research (GCO #91-208(13) and was the center neuropsychologist and co-investigator for a study of deep brain stimulation for treatment of obsessive compulsive disorder (GCO #09-1479) in the department of Psychiatry.

Financial & Billing Information

Please direct any detailed billing or financial inquires to the Mount Sinai Psychiatry billing customer service number at 212-659-8752.
Language
Position
ASSOCIATE PROFESSOR | Psychiatry, ASSOCIATE PROFESSOR | Neurology
Hospital Affiliations
Research Topics
Alzheimer's Disease