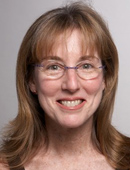 Video Visit Available
Accepting New Patients
Mount Sinai Doctors
Accepting New Patients
Janice L Gabrilove, MD
Internal Medicine, Cancer (Oncology)
No Patient Experience Ratings
Book an Appointment
About Me
Clinical Focus
Education & Certifications
Awards
Research
Locations
Insurance
Publications
Industry Relationships
About Me
Janice Gabrilove, MD, FACP, is The James F. Holland Professor of Medicine at the Icahn School of Medicine at Mount Sinai. She is the Director of the Clinical Research Education Program (Certificate, Master of Science, and PhD in Clinical Research) at the Graduate School of Biomedical Sciences, Icahn School of Medicine at Mount Sinai, and Co-Director of the Patient Oriented Research Training And Leadership (PORTAL) Program, a joint MD/Master of Science in Clinical Research Program. Dr. Gabrilove is also the Associate Director of Education and Training at The Tisch Cancer Institute.
Dr. Gabrilove is a world-renowned expert on the biology of hematopoietic growth factors in normal and malignant hematopoiesis and the role of these cytokines in ameliorating disease and treatment-related myelosuppression. She is a co-inventor on the patent describing the initial isolation and characterization of human granulocyte colony stimulating factor (G-CSF), which is used in the treatment of chemotherapy-induced myelosuppression and severe chronic neutropenia. Her initial studies demonstrated the ability of G-CSF to mobilize progenitor cells into the peripheral blood (PBPC). This observation revolutionized the way we perform stem cell transplantation today, utilizing G-CSF mobilized PBPC.
Dr. Gabrilove has been intimately involved in the development of novel therapeutics for fostering leukemic cell maturation, and received patents for two Food and Drug Administration (FDA) approved drugs for the treatment of Acute Promyelocytic Leukemia. She has served on the FDA Advisory Committee for the Approval of Biologics.
An elected member of the American Society for Clinical Investigation (ASCI), Dr. Gabrilove has received numerous awards in recognition of excellence in education, teaching and clinical care. Actively engaged in career development, she has mentored more than 38 residents, Hematology/Oncology fellows, and junior faculty.
Language
Position
PROFESSOR | Oncological Sciences, PROFESSOR | Medicine, Hematology and Medical Oncology
Hospital Affiliations
Research Topics
Bioinformatics, Biophysics, Computational Biology, Computer Simulation, Drug Design and Discovery, Integrins, Mathematical and Computational Biology, Membrane Proteins/Channels, Protein Complexes, Protein Structure/Function, Signal Transduction, Theoretical Biology, Theoretical Biophysics