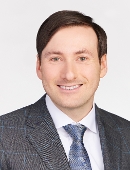 Mount Sinai Doctors
Jared M. Shiff, PsyD
Psychology
No Patient Experience Ratings
About Me
Clinical Focus
Education & Certifications
Insurance
Industry Relationships
About Me
Jared M. Shiff, Psy.D. is an Assistant Professor of Psychiatry at the Mount Sinai Center of Excellence in ADHD, Learning Disabilities, and Related Disorders. He is a licensed clinical psychologist with expertise in the areas of neuropsychology and evidence-based treatment for a variety of neurodevelopmental and psychological disorders in children, adolescents, and adults. Having trained in diverse sectors including school settings, behavioral health integrative medicine, and university medical centers, Dr. Shiff has extensive clinical and assessment experience working with individuals across the lifespan.
In his current role at Mount Sinai, Dr. Shiff conducts comprehensive evaluations for individuals with neurodevelopmental disorders such as ADHD and Learning Disabilities, in addition to providing therapeutic interventions for related psychological co-morbidities such as anxiety, depression, and behavioral difficulties. Dr. Shiff also has extensive experience providing Cognitive-Behavioral Therapy (CBT), Executive Functioning Skills Training, and Parent Management Training (PMT). His background in neuropsychology informs his clinical approach and ability to determine practical strategies and supports for his patients in order to maximize their overall functioning and ability to access their full potential.
Dr. Shiff earned his Master of Science and Doctor of Psychology degrees from the Combined School-Clinical Child Psychology program at the Ferkauf Graduate School of Psychology of Yeshiva University and his Bachelor of Arts degree in Psychology from Yeshiva College of Yeshiva University, graduating with distinction. He completed his postdoctoral fellowship in neuropsychology at Integrative Neuropsychological Services PLLC. Dr. Shiff completed an APA-Accredited pre-doctoral internship at Mount Sinai's Adult Neuropsychological Testing and Evaluation Center and previously trained as a clinical extern with the Center of Excellence in ADHD, Learning Disabilities, and Related Disorders at Mount Sinai, as well as with the Neuropsychology and Learning Service at the NYU Child Study Center. Prior to joining the faculty at Mount Sinai, Dr. Shiff served as a clinical psychologist at PM Pediatrics Behavioral Health where he provided evidence-based treatment for children, adolescents, and young adults.
Language
Position
ASSISTANT PROFESSOR | Psychiatry
Hospital Affiliations