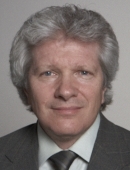 Mount Sinai Doctors
Accepting New Patients
Jeffrey Newcorn, MD
Child and Adolescent Psychiatry, Psychiatry
No Patient Experience Ratings
Book an Appointment
About Me
Clinical Focus
Education & Certifications
Locations
Insurance
Industry Relationships
About Me
Dr. Jeffrey Newcorn received his medical degree from the University of Rochester in New York (1977). He completed his general psychiatry (1980) and child and adolescent psychiatry (1982) training at Tufts-New England Medical Center, Boston. Dr. Newcorn is currently professor of psychiatry and pediatrics, and director, Division of ADHD and Learning Disorders at Icahn School of Medicine at Mount Sinai. He is also the director of Pediatric Psychopharmacology for the Mount Sinai Health System, and supervising psychiatrist in the Student Trainee Mental Health Program at Mount Sinai.
Dr. Newcorn is a highly regarded clinician - researcher with special expertise in the areas of ADHD, aggression, descriptive psychopathology of child and adolescent disorders, and child and adolescent psychopharmacology, whose academic work spans both clinical and translational topics. He has been a member of the steering committee of the NIMH-funded multicenter study "Multimodal Treatment of Children with ADHD (MTA) (serving as chair in 2000)." He was the principal investigator on an NIMH-funded ADHD Research Infrastructure Network devoted to understanding the neurobiology of ADHD, and has been (and currently is) the principal investigator or co-investigator on several NIH-funded and industry-funded grants which examine the clinical presentation and neurobiological basis of ADHD and its treatment. He directs an active clinical trials program, and has studied many of the newer medication treatments for ADHD. He has published over 350 articles and chapters in textbooks on these and related subjects. Dr. Newcorn's most recent research focuses on the clinical and neurobiological basis of differential response to ADHD treatments, utilizing data obtained from clinical, pharmacogenetic and fMRI measures, as well as the neurobiological basis of substance abuse risk in individuals with ADHD.
Dr. Newcorn is an internationally recognized educator and mentor, and is an editorial board member of several leading child psychiatry/psychology and psychopharmacology journals. He was chair of the American Academy of Child and Adolescent Psychiatry Committee on Training and Education (2002-2005), and has been recognized several times for his role in mentorship by the American Academy of Child and Adolescent Psychiatry. Dr. Newcorn has held several prominent positions in US and international organizations. He was a member of the child psychiatry working group for DSM-IV, and a consultant to the American Psychiatric Association DSM for primary care. He is a founding member of the board of directors of the American Professional Society for ADHD and Related Disorders (APSARD) (currently serving as president), and chair of the advisory board of the Klingenstein Third Generation Foundation (since 2008). He has had a major role in organizing scientific meetings for ADHD worldwide, having served as chair of the APSARD program committee (2014-2018),the scientific program committee for the World Federation of ADHD 5th (Glasgow, 2015), 6th (Vancouver, 2018) and 7th (Prague, 2021) International Congresses, and the program committee for the 2nd and 3rd International Symposia on ADHD in Tel Aviv.
Dr. Newcorn has received numerous awards for his work, including the Hulse Award for lifetime achievement from the New York Council on Child and Adolescent Psychiatry (2002), the 4D Technology Development Award from Mount Sinai (2015), and the Elaine Schlosser Lewis Award for Research in Attention Deficit Disorder (2018). He was elected to the CHADD Hall of Fame in 2014.
Language
Position
PROFESSOR | Psychiatry, PROFESSOR | Pediatrics
Hospital Affiliations