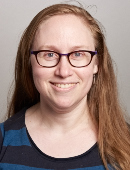 Jennie R Sharf, PhD
About Me
Awards
Research
Publications
About Me
Dr. Sharf has more than ten years of experience providing clinical supervision, individual psychotherapy, group psychotherapy, intake assessment, crisis intervention, and consultation. She supervises doctoral and pre-doctoral psychology trainees and psychiatric residents at Mount Sinai Beth Israel.
Prior to joining Mount Sinai Beth Israel, Dr. Sharf was a senior staff psychologist at the Pace University Counseling Center, where she supervised doctoral interns for individual therapy, group therapy, psychological testing, crisis intervention, and intake/triage. Dr. Sharf is a graduate of Adelphi University (Ph.D., clinical psychology), New York University (M.P.S., interactive telecommunications), and Brown University (B.A., literature). She completed her doctoral internship at Mount Sinai Beth Israel, and a post-doctoral fellowship at Mount Sinai West (St. Luke's-Roosevelt) working with individuals with severe personality disorders. She also worked for Project Liberty, New York's FEMA-funded mental health response to 9/11.
In her faculty practice, Dr. Sharf works with clients who are experiencing depression, anxiety, difficult life transitions, stress at work or home, and relationship problems. She utilizes psychodynamic psychotherapy and Dialectical Behavior Therapy (DBT), focusing on helping clients regulate emotions, tolerate distress, and enjoy more effective interpersonal relationships.
Dr. Sharf is committed to providing multicultural and LGBTQI affirming therapy and supervision.
Please contact Dr. Sharf to schedule a consultation.
Language
Position
ASSISTANT CLINICAL PROFESSOR | Psychiatry