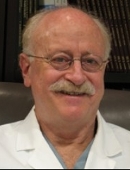 Video Visit Available
Accepting New Patients
Mount Sinai Doctors
Accepting New Patients
Jerry G Blaivas, MD
Urology
Book an Appointment
About Me
Clinical Focus
Education & Certifications
Awards
Locations
Insurance
Patient Experience Rating
Industry Relationships
About Me
Dr. Blaivas is an internationally renowned urologist with over thirty years of clinical experience. He is Professor of Urology, Icahn School of Medicine at Mount Sinai and a preeminent surgeon, academician, educator, writer and editor with an impeccable reputation for honesty and compassion. His clinical expertise ranges from office management of routine lower urinary tract symptoms in men and women to the most complicated and difficult surgical problems. Known as a "doctor's doctor," he is considered the "doctor of last resort" by patients and doctors alike when they experience multiple failed treatments.
In addition to a widely acclaimed expertise in routine urologic conditions such as prostate problems in men, pelvic organ prolapse (dropped bladder) in women and incontinence in both sexes, Dr. Blaivas was one of the originators of urodynamics and pioneered many of the current surgical procedures to correct stress incontinence, urinary fistulas, urethral diverticulum, overactive bladder and neurogenic bladder. He is one of the few surgeons who routinely performs reconstructive surgery for prolapse and incontinence without the use of mesh and has a vast experience treating vaginal mesh complications.
He has a particular interest and expertise in complex urologic problems – complications of radiation and prostate surgery, failed incontinence surgery, failed prolapse surgery and has published some of the largest series in the world on urethral reconstruction in women, autologous fascial slings, bladder neck obstruction in women, vesicovaginal fistulas after mesh slings and reduction cystoplasty.
Widely acknowledged as a thought leader and someone who thinks outside the box, Dr. Blaivas has chaired and/or been a member of numerous guideline and standardization committees on stress incontinence in women, BPH in men, nocturia and lower urinary tract terminology.
He is former President of the Urodynamics Society and the recipient of numerous awards, including the Ferdinand C. Valentine Medal from the New York Academy of Medicine, the Lifetime Achievement Award from the Society for Urodynamics and Female Urology, the Victor A. Politano Award from the American Urological Association, the F. Brantley Scott M.D. Award from the American Foundation for Urologic Disease, the J. Marion Sims Award from the American Uro-Gynecologic Society and the Paul Zimskind Award from the Urodynamic Society.
In addition, Dr. Blaivas has consistently been listed in New York Magazine's Best Doctors and Castle Connolly's America's Top Doctors and Top Doctors: New York from the publications' inception in 1992 to the present.
Dr. Blaivas is the Founder of the major scientific journal Neurourology & Urodynamics and was Editor-in-Chief from 1982-2006. He has been on the editorial boards of numerous peer review journals and is the author of over 400 peer review scientific articles, book chapters and reviews and has edited seven books. He is a member of numerous professional societies, including the American Association of Genitourinary Surgeons, Society of Pelvic Surgeons, American Urological Association, American College of Surgeons, Society for Urodynamics and Female Urology, American Urogynecologic Society, and the International Continence Society.
Dr. Blaivas founded the not-for-profit organization, the Institute for Bladder and Prostate Research, which is dedicated to research relating to the lower urinary tract and female genital tract. In addition, he is the author of a book for the lay public on bladder and prostate conditions entitled, Conquering Bladder and Prostate Problems; an Authoritative Guide for Men and Women.
Language
Position
Hospital Affiliations
Mount Sinai Beth Israel
The Mount Sinai Hospital