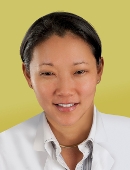 Jillian L Capodice, MS, LAC
About Me
Clinical Focus
Awards
Locations
Patient Experience Rating
About Me
Jillian Capodice is an Assistant Professor in the Department of Urology and directs Integrative Urology and Wellness for the Department of Urology, Icahn School of Medicine at Mount Sinai. She is a leader in the field of complementary and integrative medicine and is one of a few specialists in integrative and holistic urology. She was previously the Director of Holistic Urology in the Department of Urology at Columbia University Medical Center, New York, where she served in that position for eight years. Her clinical specialties include complementary medicine practices including acupuncture, dietary supplements and traditional herbal medicine, diet and nutrition, lifestyle medicine and coaching, exercise and physical activity consulting and coaching, and mind-body medicine such as meditation and qi gong.
She has successfully treated hundreds of patients with chronic prostatitis and chronic pelvic pain and a large number of prostate cancer patients with whom she works with in a holistic and multidisciplinary fashion to improve their health outcomes. She has also treated hundreds of breast cancer patients for a variety of symptoms including hot flashes, fatigue, and neruopathic pain. She has great success treating a variety of complex chronic musculoskeletal and other pain conditions, fertility, irritable bowel symptoms, and headaches. She is devoted to patient-centered care and values patients' time and concerns.
Research
Her research focuses on clinical trials on the effectiveness of acupuncture, research methodology in acupuncture and other complementary and integrative medicine modalities in urology, oncology, and chronic pain. She also studies factors and treatments related to modifiable risk factors including diet, lifestyle, exercise and stress and their impact on disease. She is currently one of the co-investigators of a large multi-center study funded by the NIH examining the safety and effectiveness of acupuncture in women with aromatase-induced arthralgias. Other current research studies include the investigation of acupuncture to reduce post-operative pain after urologic surgery and examining co-morbid conditions in men with prostate cancer on active surveillance. She has lectured nationally and internationally and has published over 30 peer-reviewed scientific articles and book chapters.
Training
Jillian is an active faculty member and will be a preceptor for medical students' rotation in Integrative Medicine (IM). She is also involved with developing and teaching core competencies related to IM and urology at both the resident and fellowship levels.
Learn more about the Integrative Urology and Wellness Program and patient services at https://www.mountsinai.org/care/urology/services/integrative-urology
Jillian Capodice discusses Cancer Prevention on WNBC-TV at http://www.nbcnewyork.com/on-air/as-seen-on/Cancer-Prevention-Awareness-Month_New-York-367454561.html
Jillian Capodice discusses Men's Health, Prostate Cancer Risk Reduction and Natural Ways to Boost Testosterone at http://winthropurology.com/katzs-corner
Language
Position
ASSOCIATE PROFESSOR | Urology