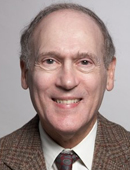 Joel S Mindel, MD
About Me
Clinical Focus
Industry Relationships
About Me
Dr. Joel Mindel is a Professor of Neuro-Ophthalmology and Associate Professor of Pharmacology. He is the Director of Neuro-Ophthalmology at the Mount Sinai School of Medicine and has served as the Chief of the Ophthalmology Section at the Bronx Veterans Administration Hospital since 1973.
Dr. Mindel received his B.A. at Swarthmore College and his M.D. from the University of Maryland. He did his internship and residency at the University of Michigan, where he returned to achieve his M.S. in Ophthalmology after completing a fellowship in Neuro-Ophthalmology at Columbia-Presbyterian Hospital. Dr. Mindel completed a second fellowship in Ocular-Pharmacology at the Mount Sinai School of Medicine, where he then received his Ph.D. in Pharmacology. He is a Diplomate of the American Board of Ophthalmology.
A member of both the American Academy of Ophthalmology and the Americal Ophthalmological Society, Dr. Mindel serves as a consultant to the FDA Dermatologic and Ophthalmic Drugs Advisory Committee and as a delegate from both Mount Sinai and the American Academy of Ophthalmology to the US Pharmacopeial Convention. Dr. Mindel serves on the Editorial Board and Editorial Advisory Board for Ophthalmology, and has for the past 20 years been co-editor of the Ocular Pharmacology Section of Duane's Biomedical Foundations of Ophthalmology. Now in his 15th year, he continues as Co-editor of Therapeutic Reviews for Survey of Ophthalmology.
Language