Profiles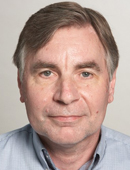 John P Mandeli, PhD
About Me
Education & Certifications
Research
Locations
Publications
About Me
Language
Position
ASSOCIATE PROFESSOR | Environmental Medicine & Public Health
About Me
Language
Position
ASSOCIATE PROFESSOR | Environmental Medicine & Public Health
About Me
Language
Position
ASSOCIATE PROFESSOR | Environmental Medicine & Public Health
Education
PhD, Cornell University
Research
My research interests focus on both statistical theory and applications.
A major area of interest is the combinatorial construction of new experimental designs. Specifically, work is being done on the mathematical construction of sets of mutually orthogonal frequency rectangle designs, which are generalizations of latin square designs. In addition, work is underway on the construction of asymmetrical orthogonal arrays, an area of discrete mathematics that plays a fundamental role in fractional factorial experimental designs.
I am also working on the statistical design and analysis of cancer clinical trials. Emphasis is on the proper design and analysis of Phase I and Phase II clinical trials, as well as laboratory studies; and the application of stopping rules, multistage designs, and classical experimental design theory to cancer clinical and laboratory study design.