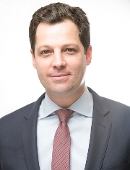 Video Visit Available
Accepting New Patients
Mount Sinai Doctors
Accepting New Patients
Jordan Ms Jacobs, MD
Plastic and Reconstructive Surgery
Book an Appointment
About Me
Education & Certifications
Locations
Insurance
Patient Experience Rating
Industry Relationships
About Me
Professionally, Dr. Jacobs has always been drawn to facial surgical procedures, whether performed for a cosmetic, functional, or reconstructive purpose. The meticulous attention to detail and finite precision required for facial surgery align perfectly with Dr. Jacobs skill set. Where many plastic surgeons shy away from complicated facial procedures such as rhinoplasty, Dr. Jacobs feels confidently "at home" and in his comfort zone. He is an expert in complex reconstructions of the face, in both adults and children, resulting from congenital, post-traumatic, or cancer deformities. He views the ability to take care of and improve the lives of children as a very special privilege.
Dr. Jacobs also enjoys performing cosmetic injectable filler procedures as a means of preventative facial aging, and prides himself on beautiful, subtle, natural-looking results.
Dr. Jacobs is also a recognized expert in breast reconstruction. He is sought after for his experience in one-stage, direct-to-implant reconstruction.
He has performed hundreds of autologous breast reconstructions, utilizing a patient's own tissue to reconstruct the breast after cancer. He is also adept a performing Deep Inferior Epigastric Perforators (DIEP), Superficial Epigastric Artery (SIEA), Profunda Artery Perforator (PAP), and Transverse Upper Gracilis (TUG) flaps. His experience in complicated breast surgery makes him highly sought after for both cosmetic and reconstructive revision breast surgery, as well as aesthetic breast surgery. He also thoroughly enjoys surgical body enhancement procedures, and has a special interest in both mommy makeovers and cosmetic liposuction.
While Dr. Jacobs is known for his exacting and natural-looking cosmetic and reconstructive surgical results, he's beloved for his warmth, sincerity, and compassion. Patients feel like they have a true partner in their journey, as well as an enduring relationship built on a sense of trust and mutual respect. Dr. Jacobs has received numerous Patients' Choices Awards and has been recognized as a leading plastic surgeon by America's Top Doctors and New York Super Doctors Rising Stars in The New York Times.
In the News:
Watch as Dr. Jacobs discusses
in honor of Breast Reconstruction Surgery Awareness Day.
Dr. Jacobs answers the important question of, "what's the difference between a cosmetic and plastic surgeon?" in Healthline.
Language
Position
ASSISTANT PROFESSOR | Surgery, Plastic Surgery
Hospital Affiliations
Mount Sinai Beth Israel
Mount Sinai Morningside
The Derfner Foundation Ambulatory Surgery Center
Mount Sinai Brooklyn
Mount Sinai Queens
The Mount Sinai Hospital
New York Eye and Ear Infirmary of Mount Sinai
Mount Sinai West