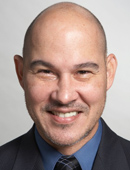 Jose Wiley, MD
About Me
Clinical Focus
Locations
Industry Relationships
About Me
Dr. Jose Wiley has worked tirelessly to provide critical medical services to the disadvantaged and underprivileged around the world. He embarked on this mission in Puerto Rico, where he completed medical school at the Universidad Central del Caribe, Bayamon, Puerto Rico in June 1994. That same year he joined the United States Army Reserve and quickly rose to his current rank of Lieutenant Colonel. He then moved to New Orleans, Louisiana and completed a residency in internal medicine at the Tulane University School of Medicine in June 1998. He subsequently completed a fellowship in cardiology at the same university in June 2001. On this year he served as chief cardiology fellow. He was also awarded with the Albert Hyman fellow of the year award for his exemplary performance as a cardiology fellow. During that period he developed an epidemiologic study of cardiovascular disease in Hispanics in New Orleans. The product of this study was published and presented at the Southern Medical Society annual meeting in 1999 winning an honorific mention. Dr. Wiley was also recognized in 1999 by the major of New Orleans, Hon. Marc Morial, Jr., and awarded with the Honorary Citizenship of the city of New Orleans for his volunteer medical services on the Hispanic population of the city. He subsequently completed an interventional cardiology fellowship at The Ochsner Clinic Foundation in June 2002.
Eventually, Dr. Wiley moved to South Dakota and North Dakota were he provided medical care to the disadvantaged Native American population among others from 2002 to 2008. It was during this period that he was activated by the United States Army to serve two tours in support of the Operation Enduring Freedom at Landstuhl Regional Medical Center in Germany, treating our wounded soldiers. He was awarded in 2006 and 2008 with the Army Achievement Medal. In North Dakota, Dr. Wiley developed a robust endovascular and structural heart disease program at St. Alexius Medical Center. In 2008, he was the first to close non-surgically an atrial septal defect (hole between the 2 upper chambers of the heart) in western North Dakota and the first to perform a carotid stent with embolic protection in the same region. He developed an endovascular research program in the region attracting industry sponsored clinical trials as well as multi-centric National Institute of Health (NIH) research. Dr. Wiley was the primary site investigator for the NIH sponsored Coral trial.
Subsequently, Dr. Wiley relocated to New York were he joined The Mount Sinai School of Medicine with a dual academic appointment of assistant professor of Medicine-Cardiology and Radiology. He was also named Director of the Cardiac Catheterization Laboratory of North General Hospital, a Mount Sinai Hospital supported laboratory from 2008-2010, and Associate Director of Endovascular Interventions of Mount Sinai Hospital Cardiac Catheterization Laboratory from 2008-Present. Dr. Wiley is also a Co-Director of the annual Live Symposium of Complex Coronary & Vascular Cases, as well as "Endovascular Live Webcasts" a Mount Sinai School of Medicine and Cardiovascular Institute supported program. It is during this period that Dr. Wiley is re-activated by the US Army. This time he served with the 56 HHC Brigade, 28th Infantry Division in Iraq. Among numerous distinctions, he was awarded with the Army Commendation Medal for his extraordinary services as a field surgeon in the battle field.
Dr. Wiley has been committed to service his community and the underprivileged sector of inner city New York. and around the world. In 2010, he was elected to the Governing Board of Casa Promesa, a community-based organization that houses a 108 bed, JCAHO accredited, long-term care facility for persons with AIDS in the Bronx, New York City. Its mission is to serve the needs of the underserved Latino population of the inner city by establishing education programs, housing, employment opportunities and drug treatment programs. He is also the Co-Founder and Co-Director of the Gift Project for Global Cardiovascular Health (GIVE), a non-for-profit organization committed to improve global cardiovascular health by fostering partnership among major academic medical centers, business, governments, non-governmental organizations and private citizens. GIVE provides free care to patients with complex cardiac and vascular diseases in developing countries.
Dr. Wiley has also earned and maintained board certifications in good standing and licenses evidencing his fitness to practice medicine and his determination to achieve excellence, including: (i)American Board of Internal Medicine Certification in Internal Medicine, Cardiovascular Diseases and Interventional Cardiology; (ii)State University of New York Medical License. Dr. Wiley was elected Fellow of the Society of Cardiovascular Angiography and Interventions (FSCAI) in 2008, Fellow of the American College of Cardiology (FACC) and Fellow of the American College of Physicians (FACP) in 2009.
Dr. Wiley has been a leader in his field and invited to give medical conferences both national and international. In 2005 he was a guess faculty for the annual meeting of the Honduran Cardiology Association. In the United States he has given numerous Grand Rounds at academic institutions such as Mount Sinai-Elmhurst, North General Hospital, Richmond University Medical Center, and University of North Dakota School of Medicine. He has recently been invited as a guess faculty for the XVIII Puerto Rican Society of Cardiology congress in July 2011,Transcatheter Cardiovascular Therapeutics (TCT), the largest interventional cardiology meeting in the world, in November 2011 and October 2012, the American College of Cardiology (ACC) annual meeting, the largest cardiology meeting in the world, in February 2012, He is currently an investigator in numerous clinical research protocols and has published on numerous peer reviewed medical journals including: Arteriosclerosis, Thrombosis and Vascular Biology (ATVB), The Journal of the American College of Cardiology (JACC), JACC Cardiovascular Interventions, Catheterization and Cardiovascular Interventions, and Cardiovascular Pathology among others.
More recently, Dr. Wiley was awarded the prestigious Ellis Island Medal of Honor on May 12, 2012. This is the highest civilian award in the US to immigrants for their contribution in the development of this country. It was created in 1986 to honor outstanding Americans representing the many different ancestral groups who have made contributions to America. Both the United States House of Representatives and Senate have officially recognized the Ellis Island Medals of Honor and the recipients are read into the Congressional Record, honoring those who have made enduring contributions to our nation and to the world. Past medalist include 6 United States Presidents, as well as Nobel Prize winners, and leaders of industry, education, the arts, sports and government. He was also recognized on August 16, 2012 with the "man of year award" by the New York League of Puerto Rican Women for his contributions to the Hispanic population in New York. That same day he also received a Certificate of Special Congressional Recognition for his outstanding achievements by Congressman Tim Bishop. Dr. Wiley is currently completing along with his busy schedule a Masters in Public Health in Health Policy and Management at The Columbia University Mailman School of Public Health, and expects to graduate in the fall of 2014.
The level of respect for Dr. Wiley in the community has risen to the point where he is interviewed on medical affairs by CNN, Russian TV, Dominican TV, KXMB (North Dakota CBS), and KFYR TV(North Dakota NBC).
Language