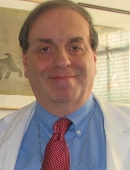 Joseph R Masci, MD
About Me
Education & Certifications
Awards
Research
Locations
About Me
Clinical Expertise/Special Skills
HIV/AIDS diagnosis and treatment; general infectious diseases, tropical medicine, emergency preparedness
Professional Organizations/Positions Held (Current)
American College of Physicians (fellow); American College of Chest Physicians (fellow); New York Academy of Medicine (fellow); Royal Society of Medicine (fellow); Infectious Disease Society of America; American Society for Microbiology; International AIDS Society; American Society for Tropical Medicine; Federation of American Scientists
Dr. Masci is the Chairman of the Department of Global Health at Elmhurst Hospital Center. After completing his internship and residency in internal medicine at Boston City Hospital and fellowship in infectious diseases at Mount Sinai, Dr. Masci joined the Mount Sinai School of Medicine faculty at Elmhurst Hospital. In collaboration with a team of physicians, nurses and social workers he founded the multidisciplinary HIV/AIDS clinic and program at Elmhurst in 1985 and has served as medical director of HIV services for Elmhurst and, subsequently, the Queens Health Network since that time. He has written extensively about HIV infection and its complications and has conducted a number of clinical research projects related to HIV. His book Outpatient Management of HIV Infection was published in its fourth edition in 2011. He has served in a variety of planning and leadership roles with the New York State Department of Health AIDS Institute and the New York City HIV Planning Council and has spoken frequently to professional and lay groups about AIDS. For his work in HIV care he has received the Human Services Award from the Office of the Mayor of New York and the Dr. Linda Laubenstein HIV Clinical Excellence Award from the New York State Department of Health.
After the terrorist attacks of September 11, 2001, Dr. Masci became involved in emergency preparedness at the hospital, city and state level. He served on a variety of planning bodies and was the chairman of the New York City Health and Hospitals Corporation emergency preparedness council from 2002 through 2010. He received the President's Award from the New York City Health and Hospitals Corporation for this work and co-authored a textbook, Bioterrorism. A Guide for Hospital Preparedness in 2005.
Dr. Masci currently directs two federally-funded international projects, one in Russia and one in Ethiopia. In these projects, teams of physicians, nurses, social workers and other staff from Elmhurst Hospital have conducted technical assistance exchange visits focused on HIV care and hospital management. For this work, Dr. Masci received the President's Volunteer Service Award from the U.S. Agency for International Development as well as the Ruth Abramson Idealism in Medicine Award from the Mount Sinai School of Medicine.
Dr. Masci has been involved in teaching and curriculum development at the medical school, residency and fellowship level since joining the faculty. He currently supervises medical students in the conduct of global health research. He has received a number of awards from the medical housestaff, the medical school, the department of medicine and the Mount Sinai Institute for Medical Education.
Language
Position
CLINICAL PROFESSOR | Medicine, Infectious Diseases, CLINICAL PROFESSOR | Environmental Medicine & Public Health, CLINICAL PROFESSOR | Global Health
Download the CV