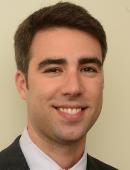 Joshua Rosenthal, PsyD
About Me
Education & Certifications
About Me
Licensed clinical psychologist providing psychological and behavioral treatment of children, adolescents and adults.
Modalities include: Parent Management Training, Cognitive Behavioral Therapy, Behavior Modification and Interpersonal/Family Systems.
Problem areas include: Anxiety, Mood Disorders, Behavioral Issues and Relationship Dysfunction.
President of Manhattan Psychology Group, PC, a multi-disciplinary team of psychologists, board certified behavior analysts and special educators that provide full-spectrum psychology and ABA services in the greater NYC metro area.
Language
Position
CLINICAL INSTRUCTOR | Psychiatry