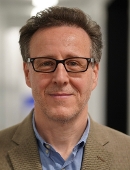 Mount Sinai Doctors
Juan Wisnivesky, MD, DrPH
Pulmonary Medicine (Lung)
No Patient Experience Ratings
About Me
Video
Education & Certifications
Awards
Research
Insurance
Industry Relationships
About Me
Dr. Wisnivesky is a pulmonologist and clinical epidemiologist whose research focuses on asthma, cancer epidemiology and outcomes research. He is the Chief of the Division of General Internal Medicine. Dr. Wisnivesky has been the Principal Investigator (PI) of three R01s to conduct secondary data analysis using the Surveillance, Epidemiology and End Results (SEER)-Medicare registry to evaluate the diagnosis, staging, and treatment of lung cancer. He is also the PI of an American Cancer Society funded cohort study assessing the determinants of disparities in the diagnosis and treatment of lung cancer. Dr. Wisnivesky has considerable experience using the SEER registry and the SEER-Medicare database. He has published several manuscripts using these databases addressing issues related to the diagnosis, treatment, disparities in care, and outcomes of patients with lung cancer.
He received a K award from the Agency for Healthcare Research and Quality (AHRQ) to identify determinants of medication adherence and outcomes among inner-city asthmatics and a grant funded by the New York State Department of Health to assess the management of minority asthmatics. He has also been involved in several inpatient, outpatient and physician studies assessing the treatment and outcomes of inner-city asthmatics. He is also the PI of an R01 grant evaluating self-management of patients with chronic obstructive pulmonary disease. He was the PI of an R03 grant to validate a pulmonary tuberculosis prediction rule.
News
Mount Sinai Study Shows that Language Barriers may Interfere with the Care of Asthma Patients.
Find out more
here
Dr. Juan Wisnivesky discusses lung cancer risks in The Daily News feature
The Daily Check Up
.
Language
Position
PROFESSOR | Medicine, General Internal Medicine
Hospital Affiliations