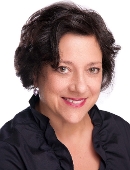 Mount Sinai Doctors
Karen Dahlman, PhD
Psychology
No Patient Experience Ratings
About Me
Clinical Focus
Education & Certifications
Research
Insurance
Industry Relationships
About Me
Dr. Dahlman is an Assistant Clinical Professor in the Department of Psychiatry. She received her Ph.D. in clinical psychology from the New School for Social Research (1995) and was an accomplished clinician and administrator of the neuropsychological services at Mount Sinai until 2012.

Dr. Dahlman founded the Psychological Services Clinic and data collected has been used to describe discreet neuropsychological function such as fluency (Dahlman, 1997). She was Co-Director of the Neuropsychology Service and Neuropsychology Training from 2006-2012. Dr. Dahlman previously received research support from Mount Sinai's ADRC (Alzheimer's Disease Research Center) and the ADCS Project (Alzheimer's Disease Cooperative Study Site). She has participated in several data based abstracts, presentations and manuscripts submitted and in preparation. For example, she described cognitive functioning in first psychosis based on data collected from clinical trial population. An expansion of this abstract has been accepted for publication. She described the cognitive and affective disturbances in AD patients using data from a longitudinal data base of elders followed in a program project (PO1-AG02219). A full manuscript is in preparation. Dr. Dahlman has also reported on the cognitive comparisons of traumatic brain injury and dementia that integrated data from 2 independent projects. She has also described in two abstracts the cognitive traits that predict dementia onset (2002; 2003).

Presently, Dr. Dahlman maintains a full-time private practice.


Language
Position
ASSISTANT CLINICAL PROFESSOR | Psychiatry
Hospital Affiliations