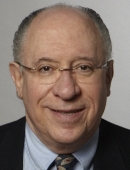 Accepting New Patients
Kenneth Edelson, MD
Dermatology
No Patient Experience Ratings
Book an Appointment
About Me
Clinical Focus
Education & Certifications
Awards
Locations
Insurance
Publications
Industry Relationships
About Me
Dr. Edelson is featured in the Fall/Winter 2016 issue of the Department of Dermatology's Skin Health newsletter.
Dr. Edelson is a Clinical Professor, Dermatology Voluntary Attending Physician, Dermatology, The Mount Sinai Hospital. Dr. Edelson serves as a Voluntary Attending in the Dermatology Department of the Mount Sinai Health System since 2009 and he has the academic rank of Clinical Professor with the Icahn School of Medicine at Mount Sinai. Dr. Edelson has practiced dermatology in New York City after completing dermatology residency at the Cornell University Medical Center.
He has authored articles in peer reviewed dermatology journals as well as authoring a chapter on Hand Rejuvenation in the textbook on Cosmetic and Medical Dermatology. A second addition of this textbook has recently been published. In addition to his interests in medical and surgical dermatology, Dr. Edelson has extensive training in the use of injectable fillers, Botox, lasers and intense pulsed light for removal of vascular and pigmented lesions.
Dr. Edelson also has a special interest in hand rejuvenation using fillers, and offers a Hand Recontouring Workshop for the dermatology residents. He enjoys teaching residents and medical students in a clinical, hospital setting. In addition, he has lectured at the Continuing Medical Education workshops of the Annual Mount Sinai Dermatology Symposium on Medical and Surgical Dermatology. Dr. Edelson has been Board Certified as a Full Fellow of the American Academy of Cosmetic Surgery since 1985, and was one of its original members. He continues to exemplify the cosmetic surgery principles of this Academy in his everyday practice.
Dr. Edelson recently received the prestigious honor of being sworn in by Commissioner William Bratton at NYPD Police Headquarters, as an Honorary Police Surgeon. This is the highest rank that a civilian physician can achieve within the New York City Police Department. The Honorary Police Surgeon is appointed by the Police Commissioner to serve members of the Police Department by providing medical consultation and expert advice to the sick and injured members and their families.
Dr. Edelson also has a second career! He has a passion for acting and as a result of a longtime friendship with Woody Allen he has appeared in 18 of Mr. Allen's films. Dr Edelson has also been a SAG (Screen Actors Guild) member since 1992.
For further information regarding Dr. Edelson's Medical Practice please refer to http://icahn.mssm.edu/profiles/kenneth-edelson.
Language
Position
CLINICAL PROFESSOR | Dermatology
Hospital Affiliations