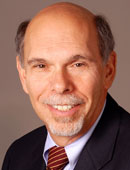 Mount Sinai Doctors
Kenneth L Davis, MD
Psychiatry
No Patient Experience Ratings
About Me
Clinical Focus
Education & Certifications
Insurance
Industry Relationships
About Me
Kenneth L. Davis, MD, Chief Executive Officer, Mount Sinai Health System, is widely recognized as a visionary leader who has placed The Mount Sinai Medical Center on a strong and dramatic growth trajectory.
Dr. Davis's affiliation with Mount Sinai dates back to early childhood. At age 7, he received emergency surgery at Mount Sinai. As a young adult, he attended Mount Sinai School of Medicine and received the Harold Elster Memorial Award for highest academic achievement in the School's second graduating class.
After completing a residency and fellowship in psychiatry and pharmacology, respectively, at Stanford University Medical Center, Dr. Davis won a career development award from the Veterans Administration to pursue research in cholinergic mechanisms and neuropsychiatric diseases. Upon joining Mount Sinai, he became Chief of Psychiatry at the Bronx Veterans Administration (VA) Medical Center. He launched Mount Sinai's research program in the biology of schizophrenia and Alzheimer's disease therapeutics.
CEO role leads to Hospital's turnaround
Dr. Davis was appointed CEO of The Mount Sinai Medical Center in 2003. Prior to his appointment, Mount Sinai was losing millions of dollars per year. Noting five years of improved financial performance and a "culture of accountability," Moody's Investor Service upgraded the Hospital's rating to A2 in July 2009. That year, the Medical Center was also named among the nation's top 20 hospitals by U.S. News & World Report, earning Honor Roll status for the first time.
Tremendous growth is also evident at the School of Medicine. Mount Sinai now ranks 18th among medical schools in terms of NIH funding — up from 25th in 2004. And the recruitment of renowned researchers and scientists has seen impressive growth. On an individual basis, Mount Sinai scientists rank among the top five in the nation in their ability to compete for NIH funding.
Research accomplishments
Prior to becoming CEO, Dr. Davis spent 15 years as Chair of Mount Sinai's Department of Psychiatry. He was the first director for many of the institution's research entities, including Mount Sinai's NIH-funded Alzheimer's Disease Research Center, the Schizophrenia Biological Research Center at the Bronx Veterans Affairs (VA) Medical Center, the Silvio Conte Neuroscience Center to study schizophrenia, and the Seaver Autism Center. Additionally, he received one of the first and largest program project grants for Alzheimer's disease research from the NIH.
Dr. Davis's groundbreaking work in Alzheimer's research opened new avenues in the relief of symptoms from this devastating disease. Dr. Davis revolutionized Alzheimer's clinical trial design by developing the Alzheimer's Disease Assessment Scale, the most popular measure used to characterize the noncognitive and cognitive behavioral dysfunctions manifested by Alzheimer's patients.
Dr. Davis's research led to the FDA's approval of three of the first four drugs approved for Alzheimer's Disease. His work in schizophrenia has led to a new understanding of the role of myelination, white matter, and oligodendrocytes in the pathophysiology of schizophrenia, opening up an entirely new way of viewing and studying this disease. That work, seen as revolutionary just a few years ago, has since been widely replicated.
Positions and awards
In addition to his role as CEO, Dr. Davis served as Dean of Mount Sinai School of Medicine from 2003 to 2007. He served as President of the American College of Neuropsychopharmacology in 2006 and has received its Joel Elkes Research Award, Daniel H. Efron Research Award, and Paul Hoch Distinguished Service Award. The American Psychiatric Association has honored Dr. Davis's work, and in 2002 he was elected to the Institute of Medicine of the National Academy of Science.
In 2009, Yale University presented Dr. Davis with the George H. W. Bush '48 Lifetime of Leadership Award, an honor given to Yale alumni athletes who make significant breakthroughs in their professions. The award is but one of many honors Dr. Davis has received. Honors also include the VA's career development award and the A. E. Bennett Award of the Society of Biological Psychiatry.
In the News: NY Daily News
The Right Rx for Hospitals, by Kenneth L. Davis, MD
Language
Position
CHIEF EXECUTIVE OFFICER | Mount Sinai Health System, PROFESSOR | Psychiatry, PROFESSOR | Pharmacological Sciences
Hospital Affiliations
Mount Sinai Queens
The Mount Sinai Hospital