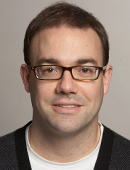 Kevin Costa, PhD
About Me
Video
Education & Certifications
Research
Locations
Publications
About Me
Kevin D. Costa earned B.S. and M.S. degrees in Biomedical Engineering from Boston University in 1988 and 1990, respectively, and the Ph.D. in Bioengineering from the University of California, San Diego in 1996. Following postdoctoral fellowships at Johns Hopkins University and Washington University, Dr. Costa joined the faculty at Columbia University from 1999 to 2008, where he was Associate Professor of Biomedical Engineering and Director of the Cardiac Biomechanics Laboratory. In 2009, Dr. Costa was recruited to the Cardiovascular Research Center at the Mount Sinai School of Medicine, where he is Associate Professor of Medicine (Cardiology) and Director of Cardiovascular Cell and Tissue Engineering.

Research in the Costa Laboratory is focused on understanding how biomechanical factors impact cardiovascular cell and tissue function in healthy and diseased states. Sophisticated computational modeling is combined with state-of-the-art experimental methods to attack this challenging multi-scale problem. Atomic force microscopy (AFM) is used to probe the micro-scale viscoelastic mechanobiological response of living cells and tissue samples. Novel engineered tissues and organoids are created for investigating mechanisms of cardiovascular remodeling, injury, repair, and regeneration. These living model systems allow unprecedented control of tissue composition, structure, and geometry combined with advantages of long-term viability and high-throughput therapeutic screening capability. An emphasis on human-derived cell sources helps to ensure clinically translatable outcomes from modulating patient-specific cardiovascular niche environments, ultimately helping to transform the fields of tissue engineering, cardiology, and personalized regenerative medicine.

Dr. Costa has received research funding from the Whitaker Foundation, the National Science Foundation (NSF) and the National Institutes of Health (NIH; NHLBI, NIBIB, and NIGMS). He was a recipient of the prestigious Faculty Early Career Development (CAREER) Award from the NSF, and has served on the Editorial Boards for Biophysical Journal and the new journal Molecular and Cellular Bioengineering.
Language
Position
ASSOCIATE PROFESSOR | Medicine, Cardiology
Research Topics
Biomechanics/Bioengineering, Cardiovascular, Cellular Differentiation, Computer Simulation, Cytoskeleton, Mathematical Modeling of Biomedical Systems, Muscle Cells, Regeneration, Stem Cells, Tissue Engineering, Wound Healing
Multi-Disciplinary Training Areas
Artificial Intelligence and Emerging Technologies in Medicine [AIET], Development Regeneration and Stem Cells [DRS], Disease Mechanisms and Therapeutics (DMT)