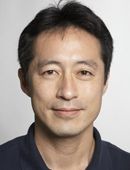 Kimihiko Oishi, MD
About Me
Awards
Locations
Publications
Industry Relationships
About Me
Dr. Kimihiko Oishi is Assistant Professor in the Department of Genetics and Genomic Sciences and the Department of Pediatrics. He is also part of the Integrated Metabolic Liver Transplant Program at Mount Sinai. He received his medical degree from Jikei University School of Medicine in Tokyo, Japan, followed by Pediatrics residency at Jikei University Hospital. After his research fellowship in Dr. Gelb's molecular cardiology laboratory at Mount Sinai, he completed his Pediatrics residency and Medical Genetics fellowship at Mount Sinai Hospital. He joined the faculty at Mount Sinai after completing his fellowship in 2014. His current research focuses on inborn errors of metabolism and familial tumor syndromes.

He is a clinical geneticist and serves as an attending physician in Medical Genetics in the Biochemical Genetics Clinic and an attending physician in General Pediatrics for particularly for children from Japanese speaking families at Mount Sinai.

Integrated Metabolic Liver Program at Mount Sinai
The Metabolic Genetics Group and Recanati Miller Transplantation Institute (RMTI) at Mount Sinai work together to treat pediatric patients with inherited disorders of metabolism. The group consists of doctors and specialists from the Division of Medical Genetics and Genomics, the Recanati Miller Transplantation Institute (RMTI), the Division of Pediatric Hepatology, and the Division of Pediatric Nephrology and Hypertension.

While organ transplant can be a very effective therapies for inherited disorders of metabolism, the path that patients and families follow can be very complex. Access to integrated and coordinated care is essential as the population navigates a complex care pathway with multiple obstacles, and put patients at risk for complications. Specialists at Mount Sinai are changing the care paradigm to deliver the best possible outcomes for our patients. We formalized an integrated approach that involves decision-making support beyond the acute and/or critical phases of illness, avoids siloed care, and addresses challenges for short-term course and long-term prognosis.
Language
Position
ADJUNCT ASSOCIATE PROFESSOR | Genetics and Genomic Sciences