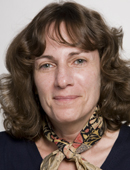 Margaret H Baron, MD, PhD
About Me
Education & Certifications
Awards
Research
Locations
Publications
About Me
Margaret H. Baron, MD PhD, is Irene and Arthur M. Fishberg Professor of Medicine; Senior Associate Dean for Basic and Clinical Research Training, Director of a new Office of Physician-Scientist Training, and former Director of the MD-PhD Program; former Program Director of Mount Sinai's NIH-funded T32 Medical Scientist Training Program (MSTP); and a member of the Tisch Cancer Institute (TCI) and Black Family Stem Cell Institute (BFSCI). She now serves as Director Emeritus of the Mount Sinai MD/PhD Program (MSTP). Dr. Baron is an established scientist who has over 30 years of continuous, independent NIH-sponsored research funding in hematopoiesis and gene regulation and a publication record spanning protein biochemistry, virology, cell biology, developmental biology, and stem cell biology. She is known for her work on the plasticity of the differentiated state, globin gene regulation, and developmental hematopoiesis.
Dr. Baron is a graduate of the Harvard-M.I.T. Program in Health Sciences and Technology (H.S.T.) and holds degrees from Harvard (A.B.), Harvard Medical School (M.D.) and M.I.T. (Ph.D.). She trained in the laboratories of David Baltimore (Ph.D. thesis) and Tom Maniatis (postdoc). Her first independent faculty position was in The Biological Laboratories at Harvard University, where she was an assistant and then associate professor before moving to a tenured position at Mount Sinai in 1997. She served for 18 months (2006-2007) as Interim Co-Director of the BFSCI and as Director of Hematology Research (6 years) and of Research in Hematology and Blood Disorders (2 years) for the Division of Hematology and Medical Oncology of the TCI and Department of Medicine.
Dr. Baron is a dedicated educator, having developed and directed courses for undergraduates, PhD and MD/PhD students at Harvard and Mount Sinai. She was co-founder and former co-Director for the Developmental and Stem Cell Biology (DSCB) Multidisciplinary Training Area (MTA) for PhD and MD/PhD students as well as a former co-director of the former Mechanisms of Disease and Therapies Multidisciplinary Training Area (MTA).
To read more about Dr. Baron's research, please visit the Baron Laboratory website.
Language
Position
SENIOR ASSOCIATE DEAN FOR BASIC AND CLINICAL RESEARCH TRAINING, PROFESSOR | Medicine, Hematology and Medical Oncology, PROFESSOR | Oncological Sciences, PROFESSOR | Cell, Developmental & Regenerative Biology
Research Topics
Cancer, Cellular Differentiation, Cytokines, Developmental Biology, Embryology, Endothelial Cells, Gene Regulation, Genetics, Growth Factors and Receptors, Hematopoiesis, Imaging, Knockout Mice, Microarray, Migration, Molecular Biology, Morphogenesis, Nucleus, Organogenesis, Protein Complexes, Regeneration, Signal Transduction, Stem Cells, Transcription Factors, Transcriptional Activation and Repression, Transgenic Mice, Transplantation, Vascular Development
Multi-Disciplinary Training Areas
Cancer Biology [CAB], Development Regeneration and Stem Cells [DRS]