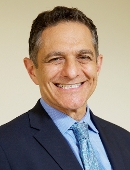 Video Visit Available
Accepting New Patients
Mount Sinai Doctors
Accepting New Patients
Mark S Courey, MD
Ear, Nose, Throat (ENT) / Otolaryngology
Book an Appointment
About Me
Clinical Focus
Education & Certifications
Locations
Insurance
Patient Experience Rating
Industry Relationships
About Me
Mark S. Courey, MD, is Professor of Otolaryngology-Head and Neck Surgery, Division Chief of Laryngology and Vice Chair of Quality for the Department of Otolaryngology-Head and Neck Surgery at the Mount Sinai Health System. He is also Director of the Grabscheid Voice and Swallowing Center at the Mount Sinai Health System. Dr. Courey is well-regarded nationally and internationally for his skills in the clinical management of patients with airway, voice, and swallowing disorders, as well as his multidisciplinary approach to patient care, incorporating speech-language pathologists, vocal trainers, laryngologists, neurologists, radiation oncologists and voice scientists into each patient's treatment when appropriate. He is also one of few laryngologists in the country focusing on transgender voice care with vast experience performing the tracheal shave and Wendler glottoplasty procedures.
Dr. Courey received his medical degree from SUNY Buffalo in New York, and finished a one-year internship from Beth Israel in Boston, Massachusetts. He completed a general surgery residency at Beth Israel, and an otolaryngology/head and neck surgery residency at SUNY Buffalo, followed by a laryngology fellowship from Vanderbilt University, Nashville, Tennessee.
In his early career, after completing his fellowship in Laryngology and Professional/Performance Voice at Vanderbilt in 1993, Dr. Courey remained on the Vanderbilt faculty and helped build the newly opened Vanderbilt Voice Center. He was appointed director of the center in 1994. Over his 12 years at Vanderbilt, Dr. Courey cared form numerous vocal performers in both commercial and classical venues. He was the physician for the Nashville Opera and Adjunct faculty at Belmont School of Music. At Belmont, Dr. Courey studied voice under the direction of Dr. Shirley Zielinski and taught anatomy and physiology of voice to master's students in vocal performance and vocal pedagogy. He also worked closely with Richard Miller from Oberlin, Ohio on collaborative research in musical performance styles.
Prior to joining Mount Sinai, Dr. Courey was a Professor of Otolaryngology-Head and Neck Surgery at the University of California, San Francisco. He also served as the Director of the Division of Laryngology, the Medical Director of the Voice and Swallowing Center, and the Medical Director of Speech Language Pathology. Dr. Courey was physician to the San Francisco Opera. His research interests include rehabilitation of the paralyzed larynx, surgical management techniques for cancer of the larynx, management of voice problems in musicians and professional speakers, and developing an understanding of the central nervous system regulation of voice production. Along with his Co PI's at UCSF, Dr. Courey received federal funding for his study in the timing of neural activity in patients with spasmodic dysphonia.
Dr. Courey sees patients at both The Mount Sinai Hospital and at Mount Sinai West.
Language
Position
PROFESSOR | Otolaryngology
Hospital Affiliations
Mount Sinai Beth Israel
Mount Sinai Morningside
Mount Sinai Brooklyn
Mount Sinai Queens
The Mount Sinai Hospital
New York Eye and Ear Infirmary of Mount Sinai
Mount Sinai West