Profiles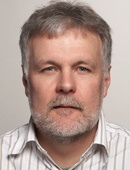 Martin J Walsh, PhD
About Me
Education & Certifications
Awards
Research
Locations
Publications
About Me
Language
Position
PROFESSOR | Pharmacological Sciences, PROFESSOR | Pediatrics, PROFESSOR | Genetics and Genomic Sciences
Research Topics
Apoptosis/Cell Death, Bioinformatics, Cancer, Cell Cycle, Cell Division, Cellular Differentiation, Chromatin, Developmental Biology, Drug Design and Discovery, Epigenetics, Gene Regulation, Human Genetics and Genetic Disorders, Mass Spectrometry, Mitosis, Nucleus, Oncogenes, Protein Structure/Function, Proteomics, RNA, Transcription Factors, Transcriptional Activation and Repression
Multi-Disciplinary Training Areas
Disease Mechanisms and Therapeutics (DMT)
About Me
Language
Position
PROFESSOR | Pharmacological Sciences, PROFESSOR | Pediatrics, PROFESSOR | Genetics and Genomic Sciences
Research Topics
Apoptosis/Cell Death, Bioinformatics, Cancer, Cell Cycle, Cell Division, Cellular Differentiation, Chromatin, Developmental Biology, Drug Design and Discovery, Epigenetics, Gene Regulation, Human Genetics and Genetic Disorders, Mass Spectrometry, Mitosis, Nucleus, Oncogenes, Protein Structure/Function, Proteomics, RNA, Transcription Factors, Transcriptional Activation and Repression
Multi-Disciplinary Training Areas
Disease Mechanisms and Therapeutics (DMT)
About Me
Language
Position
PROFESSOR | Pharmacological Sciences, PROFESSOR | Pediatrics, PROFESSOR | Genetics and Genomic Sciences
Research Topics
Apoptosis/Cell Death, Bioinformatics, Cancer, Cell Cycle, Cell Division, Cellular Differentiation, Chromatin, Developmental Biology, Drug Design and Discovery, Epigenetics, Gene Regulation, Human Genetics and Genetic Disorders, Mass Spectrometry, Mitosis, Nucleus, Oncogenes, Protein Structure/Function, Proteomics, RNA, Transcription Factors, Transcriptional Activation and Repression
Multi-Disciplinary Training Areas
Disease Mechanisms and Therapeutics (DMT)
Education
BS, State University of New York at Buffalo
PhD, Columbia University
Awards
2010
Senior Scholar Award in Aging
Ellison Medical Foundation
Research
Perpetuation of cellular self -renewal by the ZNF217 oncogene-
ZNF21/zfp217 is an important oncogene in many cancer types. It impacts cell physiology markedly by shifting the apoptotic threshold of cancer cells causing resistance to the chemotherapeutical agent doxorubicin and contributing to telomere stability and immortalization under certain experimental conditions. While recent observations are clearly relevant to the understanding of ZNF217's role(s) in cancer, they represent an indirect effect through ZNF217's aggregate activity on the large number of genes that it targets. Little is known about how ZNF217 operates at the level of individual genes, i.e., about its principal mode(s) of molecular action as transcription factor. We have now demonstrated that ZNF217 forms a nuclear complex that can modify histones. Specifically, we documented H3K4me3 demethylation; H3K9 methylation; and H3K27 methylation. We identified five nuclear proteins contained in the ZNF217 complex, namely Jarid1b/Plu-1, a histone H3 lysine 4 (H3K4) tri-methyl demethylase; G9a, a principal euchromatic H3K9 methylase EZH2, a H3K27 methylase associated with the Polycomb Repressive Complex 2 (PRC2); LSD1, a H3K4 demethylase; CtBP1 and CoREST, which are both transcriptional co-repressors. Our studies illuminate the view that ZNF217 adopts a dynamic configuration of chromatin modifying enzymes to adapt to the localized chromatin environment. In collaboration with Dr. Gail Mandel's laboratory (Vollum Institute), we have now directed the ablation of the ZNF217 orthologue zfp217 in mouse embryonic stem cells

Epigenetic programming of Polycomb through long non -coding RNAs-
More recent studies investigate the regulation of the Polycomb group (PcG) and Trithorax (Trx) proteins in exerting gene control through the coordination of binding between long non-coding RNAs, histone lysine methylation and ubiquitination during early embryonic development and during oncogenesis. We have recently directed our effort to understand the role of long non-coding RNAs (ncRNAs) to mediate the function of Polycomb Repressive Complexes (PRCs) 1 and 2. Transcription is pervasive through out the mammalian genome, however, most transcripts are non-coding in the genome but have been thought to impose an architectural function in chromatin Our recent studies have shown that ncRNAs are an instructional component of chromatin that mediates the function of PRC1 and PRC2 to further impose histone modifications for epigenetic gene silencing. Current studies by RNA ChIP-Seq are evaluating the role of ncRNAs that mask the human genome to coordinate PRC function during development and in human disease.
Publications
Selected Publications
Dysfunction of ubiquitin protein ligase MYCBP2 leads to cell resilience in human breast cancers.

Ryan A. Neff, Almudena Bosch-Gutierrez, Yifei Sun, Igor Katsyv, Won Min Song, Minghui Wang, Martin J. Walsh, Bin Zhang.

NAR Cancer

Histone H3 lysine 27 crotonylation mediates gene transcriptional repression in chromatin.

Nan Liu, Tsuyoshi Konuma, Rajal Sharma, Deyu Wang, Nan Zhao, Lingling Cao, Ying Ju, Di Liu, Shuai Wang, Almudena Bosch, Yifei Sun, Siwei Zhang, Donglei Ji, Satoru Nagatoishi, Noa Suzuki, Masaki Kikuchi, Masatoshi Wakamori, Chengcheng Zhao, Chunyan Ren, Thomas Jiachi Zhou, Yaoyao Xu, Jamel Meslamani, Shibo Fu, Takashi Umehara, Kouhei Tsumoto, Satoko Akashi, Lei Zeng, Robert G. Roeder, Martin J. Walsh, Qiang Zhang, Ming Ming Zhou.

Molecular Cell