Profiles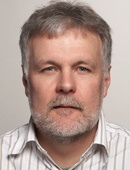 Martin J Walsh, PhD
About Me
Education & Certifications
Awards
Research
Locations
Publications
About Me
Language
Position
PROFESSOR | Pharmacological Sciences, PROFESSOR | Genetics and Genomic Sciences, PROFESSOR | Pediatrics
Research Topics
Apoptosis/Cell Death, Bioinformatics, Cancer, Cell Cycle, Cell Division, Cellular Differentiation, Chromatin, Developmental Biology, Drug Design and Discovery, Epigenetics, Gene Regulation, Human Genetics and Genetic Disorders, Mass Spectrometry, Mitosis, Nucleus, Oncogenes, Protein Structure/Function, Proteomics, RNA, Transcription Factors, Transcriptional Activation and Repression
Multi-Disciplinary Training Areas
Disease Mechanisms and Therapeutics (DMT)
About Me
Language
Position
PROFESSOR | Pharmacological Sciences, PROFESSOR | Genetics and Genomic Sciences, PROFESSOR | Pediatrics
Research Topics
Apoptosis/Cell Death, Bioinformatics, Cancer, Cell Cycle, Cell Division, Cellular Differentiation, Chromatin, Developmental Biology, Drug Design and Discovery, Epigenetics, Gene Regulation, Human Genetics and Genetic Disorders, Mass Spectrometry, Mitosis, Nucleus, Oncogenes, Protein Structure/Function, Proteomics, RNA, Transcription Factors, Transcriptional Activation and Repression
Multi-Disciplinary Training Areas
Disease Mechanisms and Therapeutics (DMT)
About Me
Language
Position
PROFESSOR | Pharmacological Sciences, PROFESSOR | Genetics and Genomic Sciences, PROFESSOR | Pediatrics
Research Topics
Apoptosis/Cell Death, Bioinformatics, Cancer, Cell Cycle, Cell Division, Cellular Differentiation, Chromatin, Developmental Biology, Drug Design and Discovery, Epigenetics, Gene Regulation, Human Genetics and Genetic Disorders, Mass Spectrometry, Mitosis, Nucleus, Oncogenes, Protein Structure/Function, Proteomics, RNA, Transcription Factors, Transcriptional Activation and Repression
Multi-Disciplinary Training Areas
Disease Mechanisms and Therapeutics (DMT)
Education
BS, State University of New York at Buffalo
PhD, Columbia University
Awards
2010
Senior Scholar Award in Aging
Ellison Medical Foundation
Research
The capacity to reprogram gene expression programs determine the fate of cells to self renew, differentiate or terminate. The transcription of genetic information from DNA is the fundamental process that regulates gene expression and requires elaborate and complex signals necessary to overcome the normally repressive state of chromatin. Our laboratory has focused on understanding the mechanisms that regulate gene expression through processes that recognize and establish epigenetic character in chromatin necessary to facilitate or repress gene transcription. Much of our recent work has been in close collaboration with Ming-Ming Zhou to adopt innovative approaches that will understand the molecular, structural and biochemical basis for epigenetic control of gene expression. Recently, our studies solved the molecular structure and the biochemical function of the SWIRM domain, a phylogenetically conserved structure common in many chromatin-associated proteins. Much of our ongoing effort has been to combine structure -guided analysis that will utilize chemistry-based experimental designs to determine the molecular and cellular function of chromatin proteins in vivo in a more effective manner. Future studies plan to exploit the physical structure of proteins that interact with DNA, RNA and modified histones and to use chemical probes to assess their biochemical and cellular function in a native cellular environment. Ongoing studies also exploit the use of chromatin immunoprecipitation sequencing (ChIP-Seq) and high -density sequencing maps to determine the global impact on cellular chromatin. Below is a brief summary of ongoing projects in the laboratory.

Regulation of chromatin structure by human CUTL1 transcription factor-
Our focus has been directed on two fundamental transcription factors that play key roles in both oncogenic transformation and during development called the CCAAT displacement protein/cut homologue (CUTL1) and zinc finger protein 217 (ZNF217/zfp217). CUTL1 in man and cux in mouse are essential for development and self -renewal in various tissue compartments in metazoan vertebrates. CUTL1 is also a key determinant in promoting tumor cell migration and metastasis. We have previously shown that CUTL1 can mediate the acetylation and methylation of nucleosomal histones through the differential recruitment and of histone acetyltransferase (HAT), histone deacetylase (HDAC), and histone lysine metyltransferase (HMT) activities. We have also demonstrated that CUTL1 is a substrate of many of these enzymes that determine the function of CUTL1. Although, transcription factors have the ability to bind DNA they typically lack the capacity to navigate chromatin structure necessary to access cognate DNA sequences. Many transcriptional co-regulators provide the function to recognize and bind post-translational -modified nucleosomal histone. When tethered to co-regulators, transcription factors attain the ability to associate with highly ordered chromatin structure and impose their regulatory function. Our ongoing studies are investigating the role novel nuclear co-regulators and their conserved protein domains that can "read" the histone code by binding modified histone residues that mark functional domains within chromatin. Identification and analysis by ChIP-Seq of transcriptional co-regulators for CUTL1 and the histone marks they impose will help us determine the "visual scope" and native context for CUTL1 occupation within the human genome.


Publications
Selected Publications
Comprehensive interrogation of human skeletal muscle reveals a dissociation between insulin resistance and mitochondrial capacity.

Katie L. Whytock, Maria F. Pino, Yifei Sun, Gong Xin Yu, Flavia G. De Carvalho, Reichelle X. Yeo, Rick B. Vega, Gaganvir Parmar, Adeline Divoux, Nidhi Kapoor, Fancaho Yi, Heather Cornnell, David A. Patten, Mary Ellen Harper, Stephen J. Gardell, Steven R. Smith, Martin J. Walsh, Lauren M. Sparks.

American Journal of Physiology - Endocrinology and Metabolism

Dysfunction of ubiquitin protein ligase MYCBP2 leads to cell resilience in human breast cancers.

Ryan A. Neff, Almudena Bosch-Gutierrez, Yifei Sun, Igor Katsyv, Won Min Song, Minghui Wang, Martin J. Walsh, Bin Zhang.

NAR Cancer

Histone H3 lysine 27 crotonylation mediates gene transcriptional repression in chromatin.

Nan Liu, Tsuyoshi Konuma, Rajal Sharma, Deyu Wang, Nan Zhao, Lingling Cao, Ying Ju, Di Liu, Shuai Wang, Almudena Bosch, Yifei Sun, Siwei Zhang, Donglei Ji, Satoru Nagatoishi, Noa Suzuki, Masaki Kikuchi, Masatoshi Wakamori, Chengcheng Zhao, Chunyan Ren, Thomas Jiachi Zhou, Yaoyao Xu, Jamel Meslamani, Shibo Fu, Takashi Umehara, Kouhei Tsumoto, Satoko Akashi, Lei Zeng, Robert G. Roeder, Martin J. Walsh, Qiang Zhang, Ming Ming Zhou.

Molecular Cell