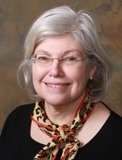 Video Visit Available
Accepting New Patients
Mount Sinai Doctors
Accepting New Patients
Mary M O'sullivan, MD
Internal Medicine, Pulmonary Medicine (Lung)
Book an Appointment
About Me
Clinical Focus
Education & Certifications
Research
Locations
Insurance
Publications
Patient Experience Rating
Industry Relationships
About Me
After receiving her medical degree from Cornell University Medical College, Dr. Mary O'Sullivan completed her internship, residency, and pulmonary fellowship training at Mount Sinai St. Luke's Hospital. Over the past three decades, Dr. Mary O'Sullivan has dedicated a significant portion of her medical career to educating professionals and treating the local communities through spearheading both the asthma and the smoking cessation clinics as well as serving as program director of the chest clinic.

Dr. O'Sullivan's clinical expertise has had a significant impact on inner-city health in New York City. In response to the high prevalence of inadequately treated asthma patients in the community, Dr. O'Sullivan developed a comprehensive asthma clinic in 1987. In 2000, she similarly spearheaded a smoking cessation program, serving both the Mount Sinai St. Luke's and Mount Sinai West areas, with the support of the New York City Department Health, Carnegie Mellon Foundation, the James P. Mara Center for Lung Disease, the Margarita Camche Smoking Cessation Fund, and countless volunteers and housestaff. Furthermore, for the last 35 years she has served as the director of chest clinic, the largest medical subspecialty clinic in St. Luke's Hospital. Dr. O'Sullivan is continually developing innovative approaches to ease access to care, improve efficiency, and incorporate the latest advances into her clinical practice.

A committed and engaged educator, Dr. O'Sullivan precepts categorical medical interns, medical students, pharmacy students, and fellows in all of the aforementioned clinics. She regularly leads smoking cessation trainings for various hospital departments as well as for out-of-network organizations. Dr. O'Sullivan recently became involved the I-ELCAP study and has assisted in incorporating smoking cessation into their lung cancer screening program. Dr. O'Sullivan also runs the ambulatory care conference and pulmonary rounds conference, in which faculty and fellows present challenging cases and discuss treatment options, diagnoses, and new advances. Dr. O'Sullivan serves as consult attending every month and, as such, provides guidance and promotes an environment of inquiry. Furthermore, Dr. O'Sullivan has recently assumed the position as St. Luke's Asthma representative for the Respiratory Institute. Her dedication to education at all levels within the medical field is unparalleled.

Dr. O'Sullivan's research interests are varied within the pulmonary field including exploring PDE-4 inhibitor therapy for the treatment of obese, asthma, and ACOS patients, achieving household environmental intervention for inner-city asthma patients through medical-legal collaboration, and improving medical interns' smoking cessation practice through experience in a medical smoking cessation clinic. Her findings have been presented in scientific journals, at medical and law symposiums and to hospital staff and students. She has published various related articles and influential book chapters.

Dr. O'Sullivan belongs to the American Thoracic Society and the American College of Chest Physicians. She is a member of the advisory boards of the New York Legal Assistance Group and the Lung Cancer Alliance.


Language
Position
ASSOCIATE PROFESSOR | Medicine, Pulmonary, Critical Care and Sleep Medicine
Hospital Affiliations
Mount Sinai Morningside
Mount Sinai Queens
The Mount Sinai Hospital
Mount Sinai West